Archived News Item
SYNCHRONICITY
December 7, 2015
It's funny how things happen, seemingly by chance! But is it chance or is there some deeper rhythm of being at work within all that unfolds in our lives? Synchronicity…or…something else?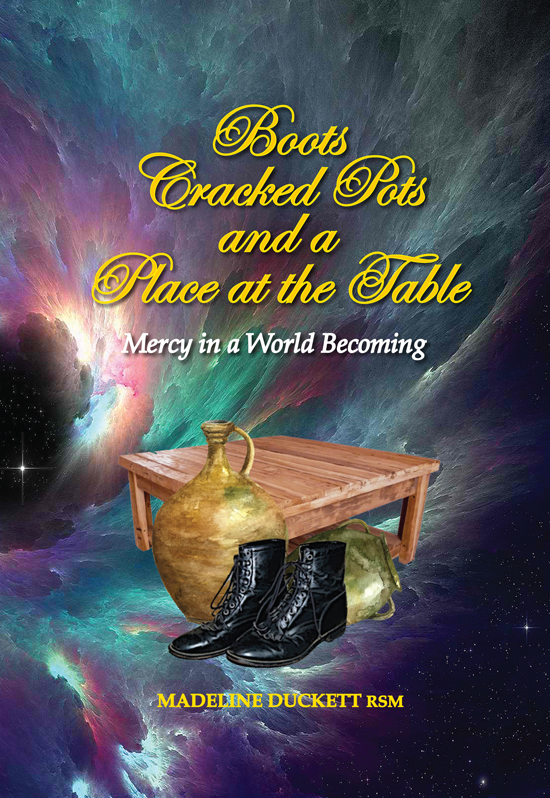 The book Boots, Cracked Pots and a Place at the Table was a fun title that arose in my mind a few years ago after having facilitated some twenty-five or so retreats on our Mercy Constitutions. Three symbols used during those retreats seemed to stand out because they resonated with many, at a number of levels. I began to wonder if a small book of reflections might draw out these symbols further, to deepen reflection on them, so I started.
Synchronistically I was becoming absorbed by readings related to the evolutionary unfolding of the universe and its implications for our faith and spirituality. I wondered what place mercy has in the larger story coming into view in our times. How might the three symbols of mercy that had emerged through the retreats merge with the larger story?
Synchronistically Pope Francis appeared on the world stage as an insistent voice on our call to be people of mercy more than ever if we are to be the face of God's love in the world. Sometime later, as if 'by chance' Laudato Si on Care For Our Common Home was published, underlining our interconnectedness with and responsibility towards our larger environment.
Synchronistically Cardinal Walter Kasper's recent book Mercy the Essence of the Gospel and the Key to Christian Life came into the public limelight and linked arms with Pope Francis' call to be people of mercy. It stressed again the desperate need for mercy in our current world situation and the essential message of the scriptures to be that mercy because of who we are.
Synchronistically mercy was thrust into public view when numerous people from around this country at least were joining hands and voices in the media, calling the Indonesian Government to have mercy on three men condemned to death for drug trafficking. Their common voice and accompanying images in the news said simply but strongly, "We stand for mercy".
Synchronistically Pope Francis announced an Extraordinary Jubilee Year of Mercy, from Advent this year to November 2016.
Synchronistically Veronica Lawson's book, The Blessing of Mercy was published as a wonderful biblical resource to break open the word of mercy in the scriptures, and linking it with the cry of the Earth and Earth's people.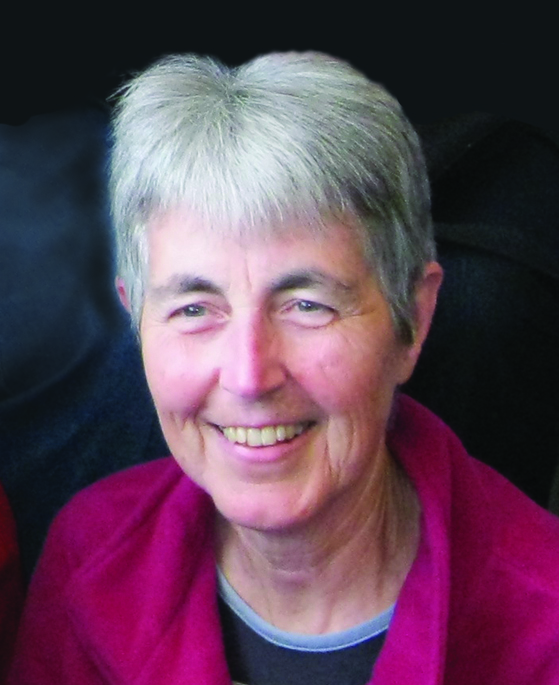 All of this was happening around me as Boots, Cracked Pots… was being written. It seemed 'by chance' that the publication date kept moving further and further forward. Originally it was intended to have been released around the Feast of Our Lady of Mercy in September. But in the overall 'chance' rhythm of things, that was not the time for Boots… It was the time for The Blessing of Mercy – and how right that was!
Now, as if by chance, Boots, Cracked Pots and a Place at the Table will be available around the time of the launch of the Extraordinary Jubilee Year of Mercy – and how right that is! To those who have encouraged me along the way and supported me as I wrote (or felt like giving it all away), to those who have made retreats on this material and wanted to reflect on it a little more – thank you, and may your living of mercy deepen even more if you care to have a copy for your own reflection and pray further into mercy.
Synchronicity? No, nothing happens by chance!
• Madeline's book is now available. Download the Order Form HERE
Messages to: Madeline Duckett rsm