Archived News Item
Swimming Program with a Difference
May 27, 2014
With a competent volunteer team of Mercy Associates a successful swimming program for twenty four children from African countries took place in the recent school holidays, at the Human Movement department of the Federation University, Ballarat. The children were from various parts of Ballarat and were primary and lower-secondary school age. Instructors had 30 minute classes of 4 children at a time for five consecutive days and it was amazing to see the enthusiasm and the progress of each child as the week progressed. "I can swim in deep water now", was the proud boast of an eight year old on the third day of the week.
The final day was the climax. After the class the aquatic slide was inflated as the children watched in amazement, then the fun started. Little pre-schoolers were invited to come and extra staff, arranged by Eammon Gill, zipped them into life jackets and introduced them to the water.
Finally there was food provided by the volunteers, then presentation of certificates and a group photo.
The co-operation of the University staff, especially Eammon Gill, was beyond expectations and Eammon showed obvious pride in the certification of appreciation presented to him by Boni Bayn, one of the participants in the program.
Funding for the program was available through the Griffin Bequest, a trust fund set up years ago through a very generous bequest from Dorothy Griffin to the Sisters of Mercy of the former Ballarat East Congregation, in appreciation for the education she received as a student at Sacred Heart College, Ballarat East and which she said fitted her for a very successful business life in America. Dorothy was a sister to Sister Mary Hilary rsm, now deceased. The money from the bequest has been invested and the interest is distributed annually on application for educational purposes.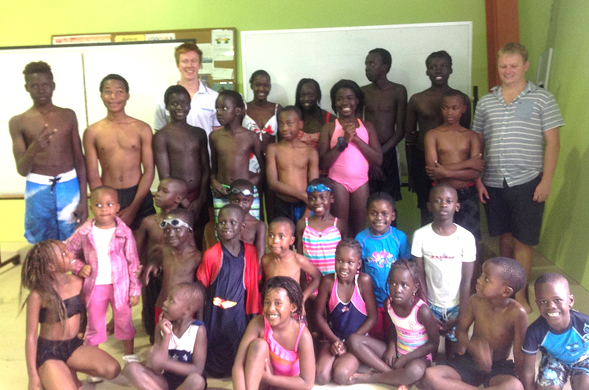 Messages to: Helen Smith (Mercy Associate)