Archived News Item
Successful refugee support project begins in Melbourne
June 15, 2011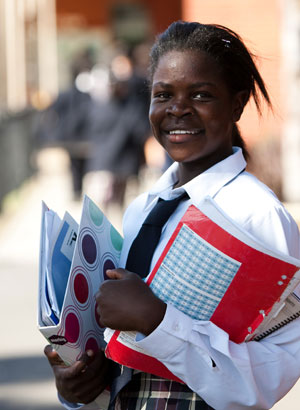 After three years of operation in Sydney, Mercy Works' successful support project for young refugees, Mercy Connect, has been launched in Melbourne.
Mercy Connect (formerly Classroom Connect) provides young refugees with individual support and mentoring, helping them to develop confidence and skills as they make the often difficult transition into Australian life.
The project facilitates this in a professional, caring and resourceful way by connecting the young people in their school environment with trained volunteers who have extensive experience as educators.
According to Mary Lewis RSM, Mercy Connect Melbourne's Co-ordinator, the need for such a project in Melbourne is great. In the last two years around 900 refugee students have enrolled in schools sponsored by the Catholic Education Office Melbourne. Of these, about 200 are recently arrived refugees, but the remaining 700 are students with refugee status.
"Different people have said 'thank goodness something is happening that's organised,'" Mary reports.
While there are many after-school programmes and homework clubs for refugee students operating in Melbourne, Mary says there are no in-school support programmes.
"Schools have been asking for this kind of support for some time."
Over the past 12 months Mary has worked hard to establish the project and make connections with various stakeholders. Her background in teaching and educational leadership roles both in Melbourne, and more recently, Pakistan, has without a doubt helped this process enormously. Helen Glasheen RSM, a former teacher and principal, has also assisted in a part-time capacity.
As a result of their collaborative efforts, Mercy Connect Melbourne has forged a solid partnership with the Catholic Education Office Melbourne and received generous support from the Sisters of Mercy Melbourne, Catholic Church Insurances and the Victorian Foundation for the Survivors of Torture (commonly known as Foundation House).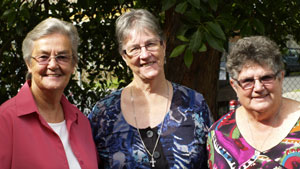 Earlier this year, Mary and Helen began the rigorous process of engaging volunteers for the project. After receiving an encouraging response from advertising, they invited interested candidates to submit a written application and participate in an interview. Those selected then attended a two-day training programme.
For Mary, Mercy Connect Melbourne is starting small intentionally – just as its Sydney counterpart did – with 15 volunteers working across three schools: St Aloysius College North Melbourne, the Academy of Mary Immaculate Fitzroy and Catholic Regional College St Albans. But she hopes the project will grow and that later in the year there will be another intake of volunteers and more training days.
"The need is there. I've already had requests from two areas," she says.
Mary recognises this initial phase of the project represents a small amount of what can be done. But she is quick to add, "If you put a lot of drops in a bucket you soon fill the bucket, don't you?"