Archived News Item
STUDENTS GATHER IN THE NAME OF JUSTICE
June 27, 2016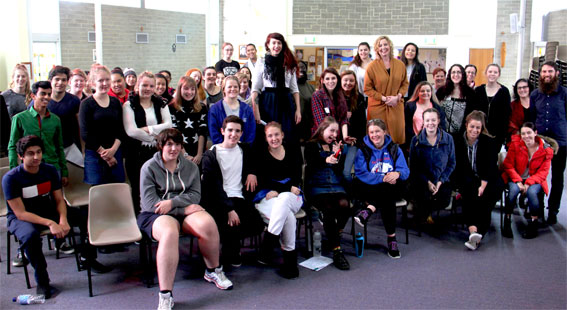 Each year students from several Mercy schools gather under the banner of 'Seeds of Justice'. This initiative strengthens the links between Mercy schools – staff and students and Mercy organisations by providing students with a deeper awareness of social justice issues and the implications of the Gospel.
At each gathering participants pledge the following:
…to continue to work for justice in the footsteps of Catherine McAuley and to support the works of the Sisters of Mercy. I will remain committed, steadfast and connected to others in heartfelt compassion. I will endeavour to serve others and stand up for the needs of the poor and marginalised in our society. By proudly wearing this badge I will keep the spirit, energy and heart of this conference alive in my own school community and the world.
The first event for 2016 took place at the Holy Cross Centre in Templestowe. A feeling of anticipation and excitement was evident from the moment staff and students from the participating Mercy schools arrived. As the beginning of new friendships began to form between like-minded students from other schools, students and staff alike embraced the opportunity to enrich their passion for social justice.
Nine Mercy Colleges were represented including Academy of Mary Immaculate Fitzroy, Sacred Heart College Geelong, Catholic College Bendigo, St Aloysius College North Melbourne, Sacred Heart College Kyneton, Mount Lilydale Mercy College, St Joseph's College Mildura, Our Lady of Mercy College Heidelberg and Notre Dame College Shepparton. The theme for the Conference was Mercy: 'The Door I Walk Through'.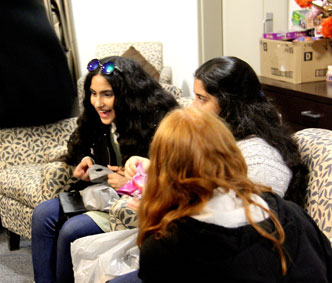 A number of placements involving visits to McAuley House, Mercy Place Parkville, Mercy Place East Melbourne and Exodus Community offered students the opportunity to open their hearts through these doors of Mercy. Returning from their placements, students joined together to debrief and share their stories of encounter.
Events also take place in Regional Victoria and Western Australia and are welcomed by those who attend.
Messages to: Mercy Education Ltd