Archived News Item
STREET ART AND URSULA FRAYNE
April 18, 2016
One of the most poignant and striking features of the new Mercy Hub at Carlton North is a mural which has been painted on the wall at the back of what was the old Bean Bag shop, now one of the many spaces where many stories will be written and told through the words and actions of those gathered. The creation of the new artwork tells a wonderful story of its own.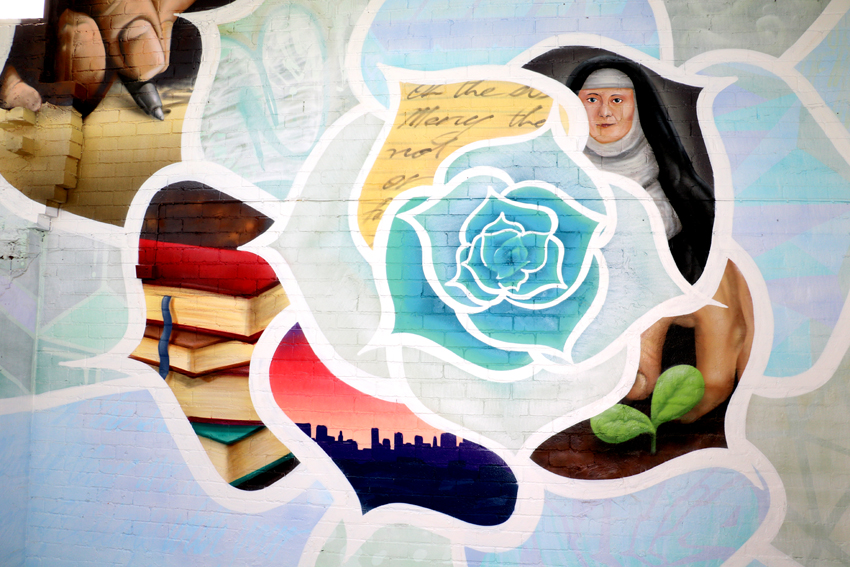 Designed and painted by Chuck Mayfield and Julia Palazzo of 'Mayfield Palace', the mural was painted through a combination of aerosol and brushwork and took three days to paint. The design of the mural is based on a succulent plant, which signifies perpetual growth.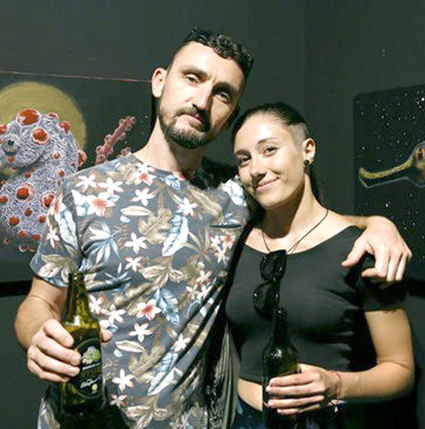 Chuck said they approached this work differently to a lot of other pieces because there is a more unique story behind it.
"It (the art work) is based on a succulent plant, signifying perpetual growth, these plants also display the 'golden ratio' seen throughout nature which is sometimes referred to as the 'signature of god' due to its mathematical perfection.
"The light is placed at the centre of the plant. A spiral is highlighted in the leaves by filling the leaf shape with different images representing some of the positive impact that the Sisters of Mercy have and do generate with their work.
"We included a range of content, as people will be spending a lot of time next to this wall, however we were careful not to make it too busy and overwhelming," said Chuck.
A key feature of the mural is Sr Ursula Frayne near the centre and emanating from there are representations of the mission of the Sisters and partners in Mercy. The leaves of the plant have been left open which signifies the mission still to be undertaken.
Discover more about the work of the artists HERE
Messages to: Mayfield Palace