Archived News Item
STATIONS OF MERCY
March 9, 2016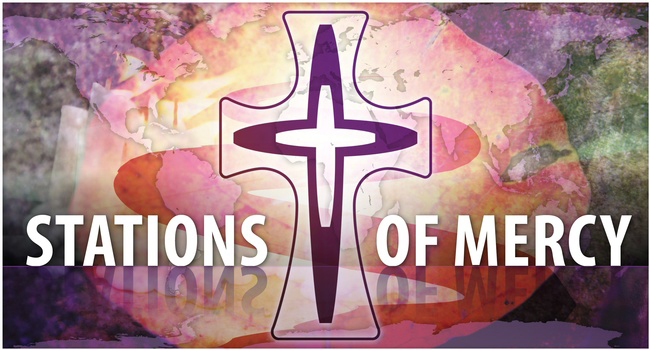 You are invited to participate in the 'Stations of Mercy' which the Mercy International Association (MIA) is conducting in the lead up to Divine Mercy Sunday on April 3.
For 24 days in a row a Station of Mercy will be uploaded to the mercyworld.org website, commencing with those based on the 14 Traditional Stations, followed by 10 of the Spiritual and Corporal Works of Mercy. Together, these 24 Stations comprise the Stations of Mercy, our Face of Mercy to the world and our preparation for the celebration of Divine Mercy Sunday in Rome on 3 April 2016 where a small group of Mercy pilgrims will represent us all. The First Station has now been uploaded to the website.
As part of the Stations of Mercy, all congregations and Institutes throughout the world were allocated Stations and asked to prepare a short reflective presentation on an allocated theme with an accompanying prayer ritual. The Institute was allocated two stations. Sr Carole McDonald prepared the second station: 'Jesus Bears the Cross' with the theme of 'human trafficking and the vulnerability of workers'. Srs Mary Tinney and Elizabeth Young prepared the resources for Station Eleven: 'Jesus is Nailed to the Cross', with the theme of 'misguided models of progress – nails with which we crucify Christ today on a cross of small visions'. Thank you to these Sisters for preparing these wonderful prayerful reflections that will be shared with Sisters and people of Mercy across the world.
Come join us on this reflective journey of Mercy.
website: www.mercyworld.org