Archived News Item
St Aloysius College Celebrates 130 years of Education
February 27, 2017

While the Academy of Mary Immaculate is celebrating 160 years this year, across town St Aloysius College are having celebrations of their own.
This year marks the 130th anniversary of the foundation of their college and to make the celebrations, school staff and Sisters from the Brougham Street Convent in North Melbourne gathered in the former Convent Chapel (now a music centre) on January 30.Sisters Carmel McCormick (pictured below and who is on staff), Moira Sheedy rsm, Margaret McDonnell rsm, Patricia Cooke rsm, and Cecilia Gleeson rsm were in attendance and enjoyed a luncheon with Ms Mary Farah, Principal of the College and the entire staff.
In 1886 Mother Xavier Fallon, with five other sisters established the first Convent of Mercy in Hotham, as North Melbourne was then known, in a terrace house in Flemington Road opposite the Children's Hospital.
In 1887, in response to parents' requests to provide a "Select Day School for Young Ladies", the Sisters started to teach French, Singing and Drawing to a few students – the first class of the school.
In 1890 the Sisters moved to the present site providing primary and secondary co-education. Gonzaga rsm, who was Principal from 1920-1924, had a major influence on the growth and direction of the school. She changed the name to St Aloysius' College, after her own patron saint and adopted his motto 'Ad Altiora'.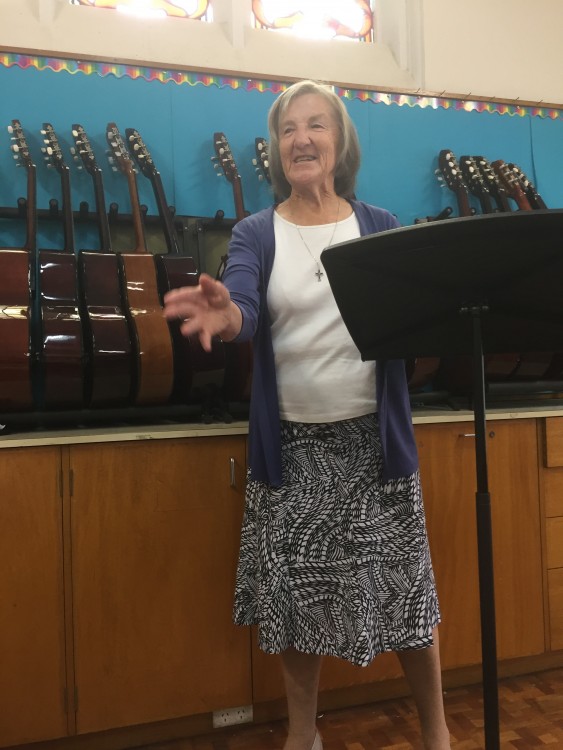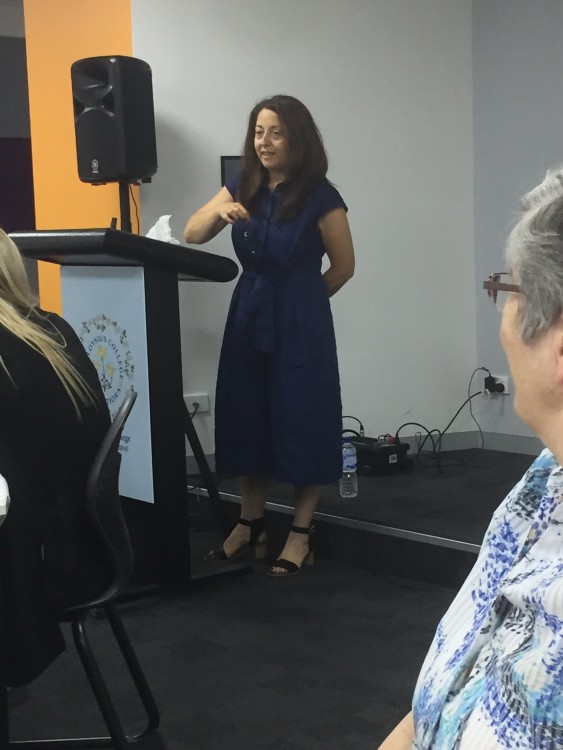 St Aloysius College Principal, Mary Farrah.
Messages to: Christopher Houlihan
27 February 2017