Archived News Item
SPREADING THE MESSAGE
December 7, 2015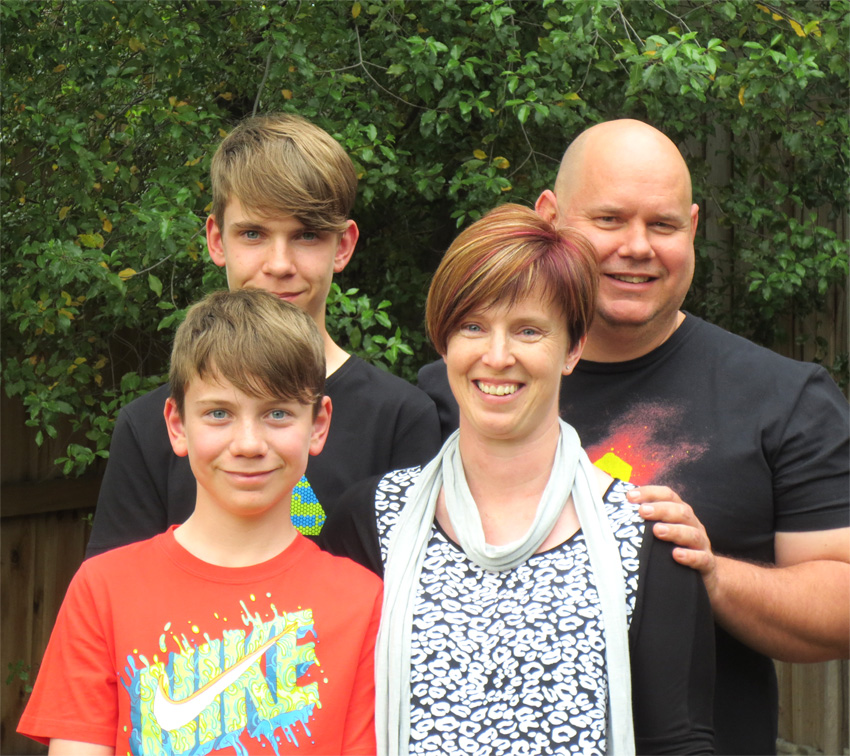 Alan Eldridge, like most people, often wondered why people in violent family situations, didn't leave their partner. Not anymore. A recent stint as a juror on a case of domestic violence caused a 'mind shift' in Alan.
"It struck me that people can end up in situations where it is not easy to leave," he said. Once the case had finished Alan received a cheque for $480 – the fee for his time on the jury. The cheque sat on the kitchen table and over dinner he proposed using the money to help women and children who can, and do get away from violent situations. McAuley Community Services for Women's safe house seemed an obvious choice for Alan, his wife, Karen and their sons Cooper and Liam.
Alan's youngest son, Liam, attends St Christopher's Catholic School in Airport West, Victoria. One of Liam's Year 6 classmates, Josh Pardo, raised awareness about family violence as part the school's Spirit in Action program. Liam was also part of the program and made sandwiches which were given out from the St Vinnies Food Vans. Alan, who works for computer software company, Tableau Software, said like most people he was saddened by the number of women and children affected by family violence in Australia. "It's natural to wonder why the people don't leave violent situations, but it isn't that simple," he said. "My sons hear the news and they know about family violence and the impact on women and children, so having the conversation about McAuley, and what it does, in front of our boys is also important. These young men are part of the generation of men who have to be the change makers," Alan said. "Liam's school also encourages the kids, as part of the Spirit in Action program, to look outward and to give something to others and to try and make a difference. I don't think that is done enough in the broader community."
Alan's donation will go towards the McAuley Community Services for Women's safe house. In the past year McAuley Care, Victoria's only accessible 24/7 safe house and refuge service kept 496 women and children safe.
Messages to: McAuley Community Services for Women