Archived News Item
Spotlight on Homeless Women
August 30, 2014
McAuley Community Services for Women used Homeless Persons' Week (August 4-10) to tell anyone who would listen that homeless women are largely out of sight- and therefore out of mind. McAuleyCSW set up a couch in Melbourne's Federation Square, covered it in blankets and a cushion that read, 'will it always be like this'. The event drew attention to the fact that the majority of women who are homeless couch surf from friend to friend or live in a car, because for many escaping family violence, it is the safest place to be. Very few sleep on the streets.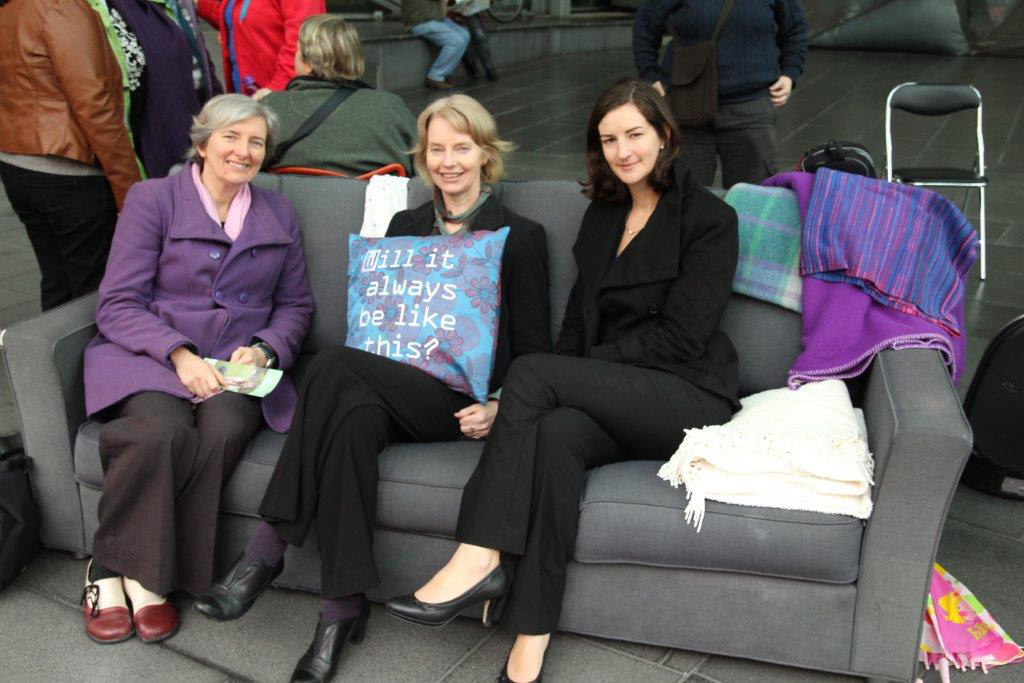 McAuleyCSW CEO Ms Jocelyn Bignold said she was not surprised by the reaction of the general community to the awareness raising event in Fed Square. "We asked people to fill out sheets telling us what they knew about homelessness. More than half did not know that couch surfing is homelessness," Ms Bignold said.
"Throughout this year we have spoken a lot about the reality for homeless women. Many come to us for support at McAuley House, but many, many more are at the mercy of friends who offer a couch for a few nights, but the women can never call that place home."
Julie Shiels, a community artist, stencilled the message, 'will it always be like this', onto a cushion to highlight still further the urgent need to do something about homelessness in Victoria. "We need to open up a debate in society about how long and why we are ignoring the issue. I am delighted to a part of this project that aims to shine a light on women and the type of homelessness they experience," said Julie Shiels.
Fed Square atrium came to life during the event on August 7 when women from McAuley House Choir performed for passers by. As well staff and volunteers handed out fact sheets. Ms Bignold said the event was a chance to share some important information about women who are homeless because of mental illness or family violence in Victoria, including:
22,773 Victorians are homeless and almost 10,000 are women
Of people sleeping rough only 302 are women (5%)
Of people staying in supported accommodation, 4105 are women.
On Census Night in 2011 in Victoria, the number of women who were homeless, sleeping rough or in assisted specialist housing such as McAuley's crisis accommodation, refuges and McAuley House were: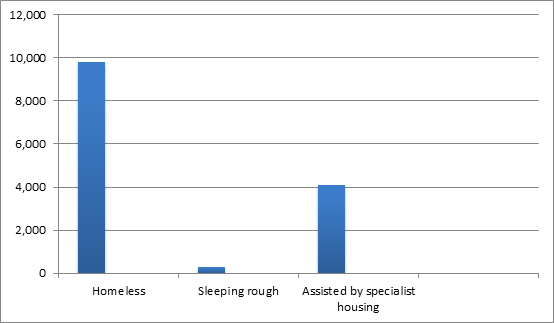 Figures from Homelessness Australia
Find out more through McAuley's range of fact sheets and statistics on family violence and homelessness.
Photo:
Jocelyn Bignold, CEO of McAuley Community Services for Women (centre) at Fed Square with Victorian Greens Candidates Kathleen Maltzahn (left) and Ellen Sanders (right).