Archived News Item
New book pays tribute to Sisters' Mildura vision
February 27, 2017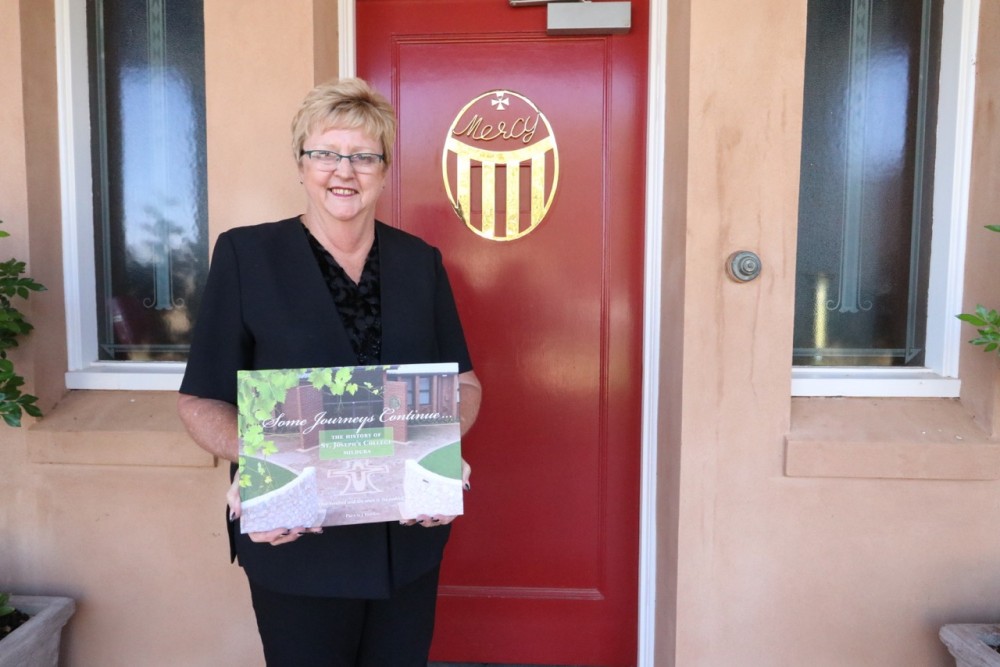 27 February 2017
A new coffee table book documenting 110 years of St Joseph College, Mildura has been officially launched by Institute Vicar and former Principal, Annette Schneider rsm.
The book, Some Journeys Continue, was compiled and written by former St Joseph's College student and teacher, Patricia Riordan (pictured above). In the book, Patricia takes readers on a guided tour through history; with each of the books ten chapters presenting evocative oral history, archival documents, snippets of college magazines, and images and photographs that sparked memories of times spent at St Joseph's College.
This documentation of the proud history of the Sisters of Mercy in Mildura showcases the vision and dedication of Sisters over many years.
"The Sisters initiated Catholic education in Mildura in 1906, and they worked extremely hard under trying living conditions, extremes of weather, financial difficulties, and a lack of transport to reach out to the needy in Sunraysia," said Patricia.
"The courage and initiative to purchase blocks of land, the dream to cement secondary Catholic education in Mildura, and the vision to strive no matter what, has succeeded for 110 years.
"Only a few Sisters of Mercy remain in the district, but the Mercy tradition is proudly upheld in the day to day running of St Joseph's College."
Mrs Riordian shares a significant period of personal history with the college's people and events; having attended as a boarder in the 1960's, working as a teacher for more than 40-years,  and recently being appointed as Heritage Officer.
Some Journeys Continue was officially launched on 19th February, 2017, during 5pm Sunday Mass at The Sacred Heart Catholic Church in Mildura. In launching the book, Annette Schneider rsm (pictured below) reflected on her time as Principal at the college three decades ago.
"It was thirty years and one month ago that I started as Principal at the College" says Annette. "As I looked around the church, it was lovely to see so many people that were part of the College community all those years ago, and are still part of that same community today."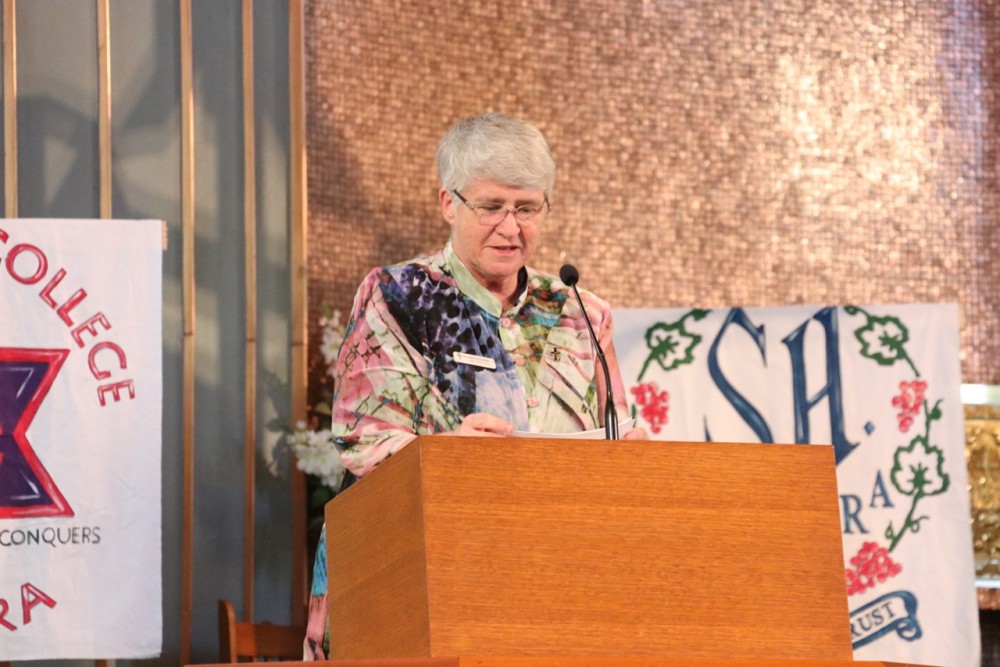 "It has been a great honour to be involved with not only the launch of Some Journeys Continue, but to also have been a part of the rich history reflected throughout its pages."
Signed books are available for purchase from the main office of St Joseph's College on Twelfth Street, Mildura (Phone +61 3 5018 8000).