Archived News Item
Sixth Institute Chapter
October 7, 2010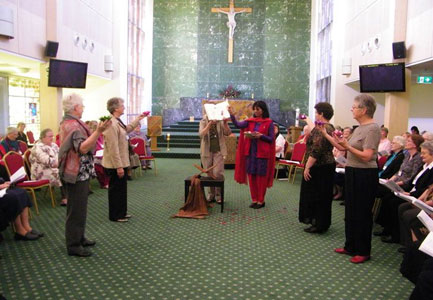 The Sisters of Mercy of Australia and Papua New Guinea held their Sixth Institute Chapter from September 17-25. The Acts of Chapter will be promulgated to all sisters within the next few weeks. In the meantime, you might like to reflect on the Chapter Statement "Longing for God's Mercy". Download the Sixth Institute Chapter Statement in English and Tok Pisin. (154KB)
Apart from the business of the Chapter there were two significant celebrations. The first was a special liturgy and dinner to acknowledge 25 years of the Institute's mission in Pakistan and to honour all the sisters who have been part of this, 20 of whom were able to be present.
The other celebration was the Catherine McAuley Symposium held at Monte Sant' Angelo Mercy College, North Sydney on September 24, the Feast of Our Lady of Mercy.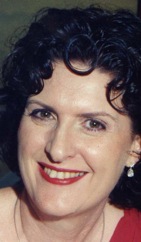 Over 300 people – sisters, friends and colleagues – enjoyed a vibrant evening with keynote speaker Anne Frawley-Mangan who explored the topic, "Mercy Animating the Soul of Australia".
Anne (pictured right) is an experienced educator with a love for drama, learning and liturgy.
The evening was also enriched with artworks by Mercy students from throughout the country and musical items from Sydney-based students.