Archived News Item
Six Mercies to attend UN conference in Melbourne
August 16, 2010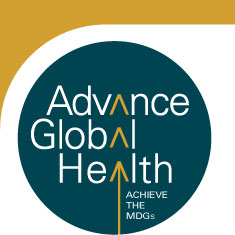 Six Sisters of Mercy from the Australian Institute will attend the 63rd United Nations Department of Public Information Non-Government Organisations (UN DPI/NGO) Conference in Melbourne from August 30 to September 1, reports Carmel Heagerty RSM, the Institute's Justice Co-ordinator.
The Institute Justice Core Group (IJCG) is delighted that six sisters have been accepted to attend the UN DPI/NGO Conference in Melbourne from August 30 until September 1. This is an extraordinary opportunity for Australia to host this conference and we are so pleased that sisters from the Institute will participate.
The focus of the conference is "Advance Global Health: Achieve the MDGs" and the sisters attending each have particular expertise and depth of experience in health issues, in both practice and policy.
"Health is the tie that binds all of the Millennium Development Goals together. If we fail to meet our target on health, we will never overcome poverty, illiteracy, achieve universal education and meet the other MDG challenges," says UN Secretary-General, Ban Ki-moon and WHO Director General, Margaret Chen.
It is with this in mind that the DPI/NGO Conference has chosen to focus on global health.
Participation at the conference requires a pass via an NGO (maximum 6 passes) and Mercy Global Concern (MGC) Director, Deirdre Mullan RSM, kindly offered the passes via MGC.
We are very grateful for Deirdre's work at MGC and the UN, and for facilitating the passes for the conference. When the conference was announced, the IJCG was very keen to have some of our sisters present at the conference and spoke to congregation leaders about this possibility.
Naturally, Deirdre received more applications than places, so the criteria used was to give preference to those who had not had the opportunity to attend a DPI event in the past.
The sisters attending the UN DPI/NGO Conference are:
Gaye Lennon, Mercy Works Inc., Co-ordinator of Offshore and Indigenous Projects (Sydney);
Mariska Kua, Executive Officer of Mercy Works PNG Project (Papua New Guinea);
Anne Foale, a midwife working with Indigenous Australians, asylum seekers, refugees (Port Augusta, South Australia);
Mary Jane Lynch, a nurse working in remote Indigenous communities (Gibb River Station, Western Australia);
Carol Ong, a medical doctor and Clinical Director of community health organisation working with culturally and linguistically diverse communities, refugees and people from low socio-economic backgrounds (Melbourne);
Moira Truelson, who is experienced in health and education with Indigenous peoples, has worked in Pakistan, and is a board member of 'Mercy Partners" Queensland the new PJP (Queensland).
Conference reports by the sisters will be published in the September editions of Mercy M@tters.
Millennium Development Goals (MDGs) Review Summit (September 17-19, 2010)

When world leaders gather at the United Nations for the Millennium Development Goals (MDGs) Review Summit in September, the voices of their citizens will follow them, telling them, loudly and clearly: "We will no longer stay seated or silent in the face of poverty and the broken promises to end it!"
The Millennium Development Goals 2000-2015:
Eradicate extreme poverty and hunger: including reducing by half the proportion of people living on less than a dollar a day and, reducing by half the proportion of people who suffer from hunger
Achieve universal primary education for both boys and girls
Promote gender equality and empower women
Reduce child mortality by two thirds among children under five
Improve maternal health
Combat HIV-AIDs, malaria, and other diseases
Ensure environmental sustainability; including reducing by half the proportion of people without sustainable access to safe drinking water and basic sanitation and, achieving significant improvement in lives of at least 100 million slum dwellers, by 2020
Develop a global partnership for development including addressing the special needs of the least developed countries
From: Carmel Heagerty RSM, Institute Justice Co-ordinator
Email: Institute.Justice@mercy.org.au