Archived News Item
Sisters visit Pakistan
March 15, 2007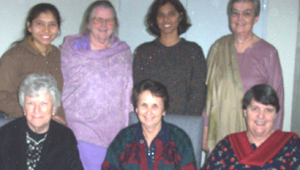 Recently Nerida Tinkler RSM (Institute President) visited the sisters in Pakistan along with Cheryl Camp RSM. This was a wonderful return for Cheryl who was in Gujrat for several years and she looks forward to further work with the sisters over the coming years.
Sisters currently in Pakistan are pictured at a gathering in Rawalpindi. Standing L-R: Sisters Gulnaz Alfred, Eileen Ann Daffy, Anila Isaac, Mary Lewis. Seated L-R: Sisters Catharine Ahearn, Margaret Madden and Patrice Orchard.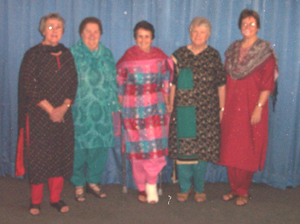 Nerida and Cheryl visited the Sisters at Notre Dame Institute of Education in Karachi. They are photographed with Sisters Margaret Madden, Catharine Ahearn and Jan Geason (visiting temporarily).