Archived News Item
Sisters Rally To Support Mercy Health Staff
August 5, 2020
Sisters and friends have rallied to provide support to workers, including through prayer and the making of face masks, in a move that has buoyed sisters and staff on the front line of the COVID-19 pandemic. 
In the middle of last month, when the COVID-19 pandemic was increasingly taking hold on Melbourne and surrounding areas, as part of her regular contact with Mercy Health, Institute Leader, Eveline Crotty asked the question 'was there anything else we could be doing to support?'.
In response, Mercy Health Group Chief Executive Officer, Adjunct Professor Stephen Cornelissen came back with a request asking the Sisters and friends of the Institute to make face masks for Mercy Health staff in Victoria and nationally, primarily for their personal use travelling to and from work.
At the time of the request, mask wearing was still voluntary in Melbourne, a week or so later the voluntary wearing of masks became a mandatory requirement, meaning the need to have a personal supply of masks was even more pressing.
In responding to the call out for masks, Sr Eveline turned to Melbourne Sisters Margaret Ryan RSM and Mary Geason RSM, who had already been responsible for coordinating the making of 2,000 masks for people in Papua New Guinea.
In a letter to Sisters and staff, Sr Eveline said that while everyone had been supporting Mercy Health through prayer in this time of crisis, the making of masks was a great opportunity to provide support in a tangible way.
"Mercy Health is at the front line of the coronavirus outbreak in Victoria and are doing everything they can to care for those affected.
"While some sisters are still working on the 'front line', in years gone by the majority of us would have been there with them,  but now we are called forth to continue our support in many different ways including prayer and other support", Sr Eveline said.
Sr Mary Geason said in responding to the request from Mercy Health, to date more than 440 masks have arrived at Mercy Health's doorstep.
"In Melbourne, Sr Margaret Ryan has sewed 170 masks in record time. Sr Monia Hogan in Casino has mobilised parishioners and friends who produced 100 masks in their first batch already sent to Mercy Health.
"As we write, Mercy Health is dispatching new arrivals of masks from Mercy Sisters in many parts of Australia including, Frances Fitzpatrick in the ACT and Marie and Therese Masterson in Queensland.
"This Mercy solidarity with Mercy Health at such a critical time reflects our history, from cholera to corona!" Sr Mary said.
On receiving the masks, Stephen Cornelissen from Mercy Health expressed gratitude for the wonderful response.
"I can't say I was overly surprised when I learned that the Sisters of Mercy, across Australia and Papua New Guinea, had energetically but quietly, crafted hundreds of masks for Mercy Health staff and Residential Aged Care Residences.
"The masks have already been gratefully received by a number of our homes in Melbourne and regional Victoria.
"It's well documented that our founder Catherine McAuley and the first Sisters of Mercy created Foundations which led to the establishment of schools and clinics to console the bereaved and to care for the sick and most vulnerable in their communities. Obviously the sisters today act with the same levels of compassion and empathy," Stephen said.
Stephen said that following the ethos of the Sisters of Mercy, staff across all areas of our organisation strive to demonstrate similar qualities of care and compassion.
"Particularly in Victoria, it is an unsettling time for everyone in our community but we are buoyed by such selflessness and, on behalf of Mercy Health, I sincerely thank the sisters", he said.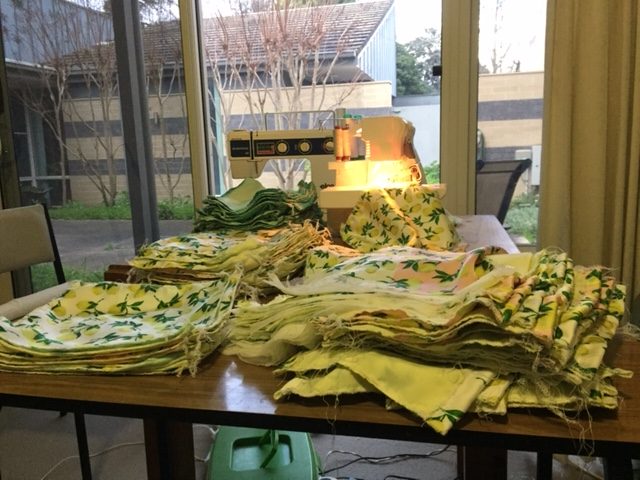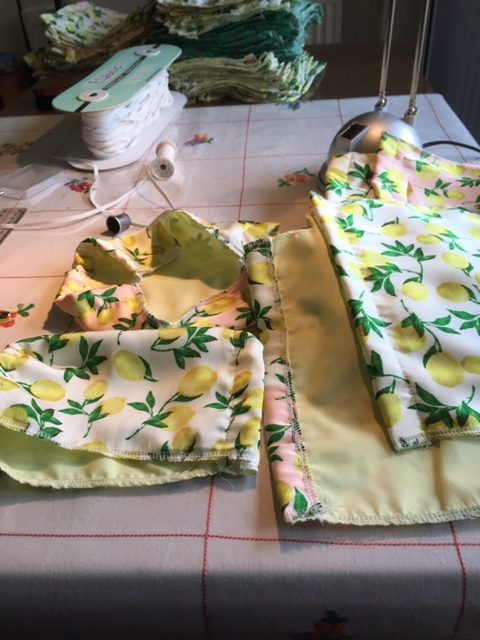 Would you like to assist?
If you can assist in making one or more masks, please contact mary.geason@mercy.org.au.
The face masks need to be made in accordance with the DHHS Victoria instructions – Click here
When completed, please send the face masks directly to:
Ann Holmes
Mercy Health
Level 2
12 Shelley St
Richmond VIC 3121.
Find out more about Mercy Health – https://www.mercyhealth.com.au/