Archived News Item
Sisters of Wilcannia-Forbes Congregation Celebrating the Journey in Parkes.
November 29, 2011
Wilcannia-Forbes Congregation takes leave of its roots to enter into the Institute of Sisters of Mercy of Australia and Papua New Guinea.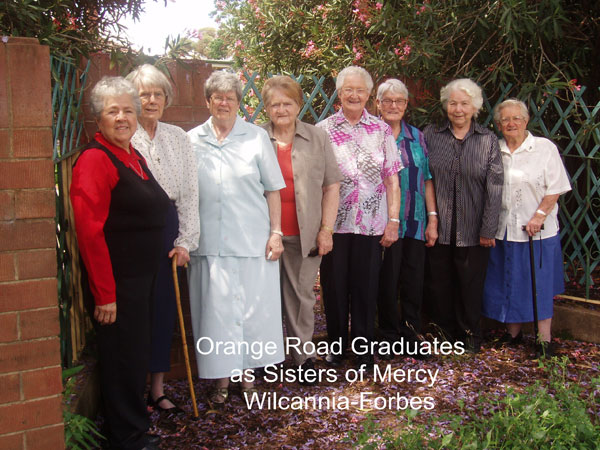 Thirty of the forty Sisters of Mercy from Wilcannia-Forbes Congregation gathered in Parkes for the last of their celebrating the journey meetings. Two of these were held previously in Adelaide and Sydney.
We began with a morning prayer ritual focusing upon "Journey's Hope".
Sisters then visited their old convent in Currajong St, which has been converted to an old style bed and breakfast accommodation . There we enjoyed a devonshire morning tea on the front verandahs. We were given a tour of the now redesigned building, where treasured memories surfaced for many sisters.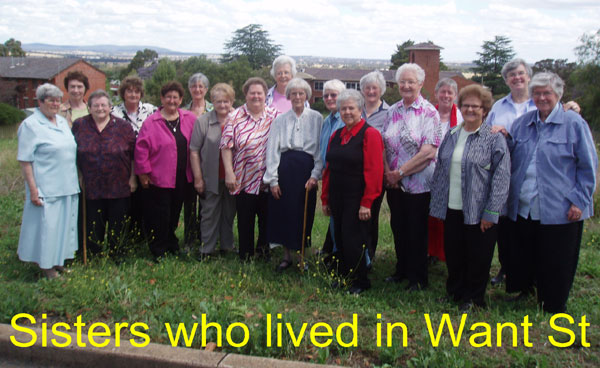 Sisters also visited the old Juniorate, and former Novitiate in Orange Road and Congregation Centre and later Novitiate in Want Street.
A significant event of the weekend was a visit to the cemetery where we honoured our deceased sisters by placing a rose on each grave and by praying for each sister by name.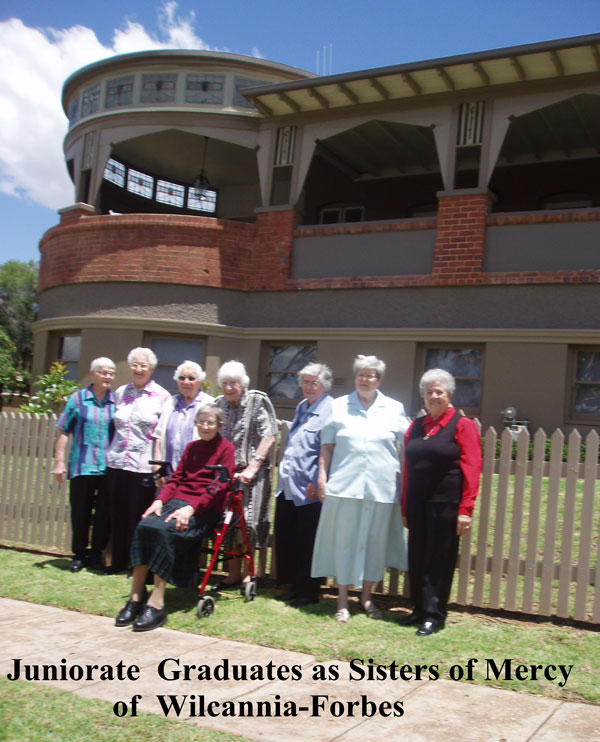 The highlight of the celebration was the Mass con-celebrated in the Holy Family Parish Church by Bishop Kevin Manning, and some of our priest friends from Wilcannia-Forbes Diocese. Together with our invited sisters from Bathurst, and Canberra-Goulburn Congregations, we renewed our vows followed by the singing of the Suscipe of Catherine McAuley.
After Mass parishioners mingled and shared with the sisters as they enjoyed a country morning tea. This was followed by a celebratory meal enjoyed by sisters, Bishop Kevin Manning and clergy at a Parkes restaurant.
Nance Cale rsm Local Communication Facilitator: Wilcannia-Forbes Congregation.