Archived News Item
Sisters Join Crowds Across Australia to 'Stop Adani'
October 31, 2017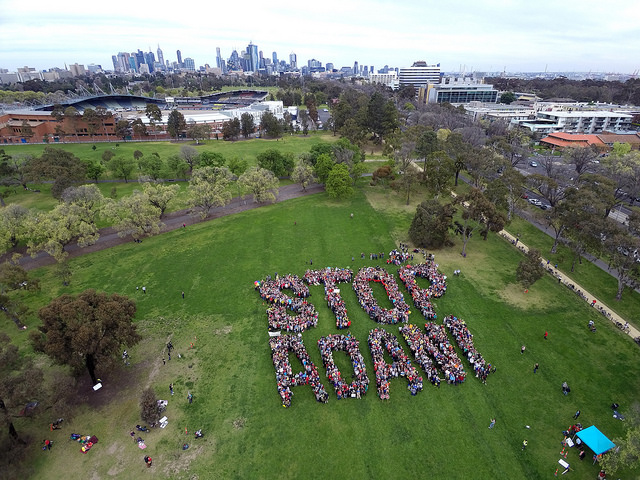 Sisters have joined with thousands of protestors around Australia to 'Stop Adani'. Elizabeth Young rsm attended the Melbourne demonstration and recounts her experience.
Around 2,000 people gathered in Melbourne on October 7  to spell out the words 'Stop Adani', seen from the air. This was a powerful and very well-organised event to be part of – the mathematics of getting us into formation was superb!
The reason for the human sign was Gautam Adani's plan to build a giant coal mine in the Galilee Basin, Queensland. As well as the reasons in the 'Guarding the Galilee' film and the recent Four Corners report, we heard from speakers including an inspiring young Aboriginal man from Seed Mob and a woman from India. This latter speaker revealed the insidious links between Adani and the Indian Prime Minister, Narendra Modi. We learned how close their connections are and how much Adani had funded Modi's election campaign, leading to the suffering of many lower-caste Indians who are not valued by Modi's government.
After these speakers, we sang some songs and marched into formation for the drone to take a photo of us from the sky.
Later in the day, I joined a large group of people gathered by the Australian Religious Response to Climate Change at Federation Square. We held a protest about the same Adani mine plan, but in a different key. Holding candles we staged a multi-faith vigil, including readings, speakers, prayers, songs, times of silence and a funeral for coal.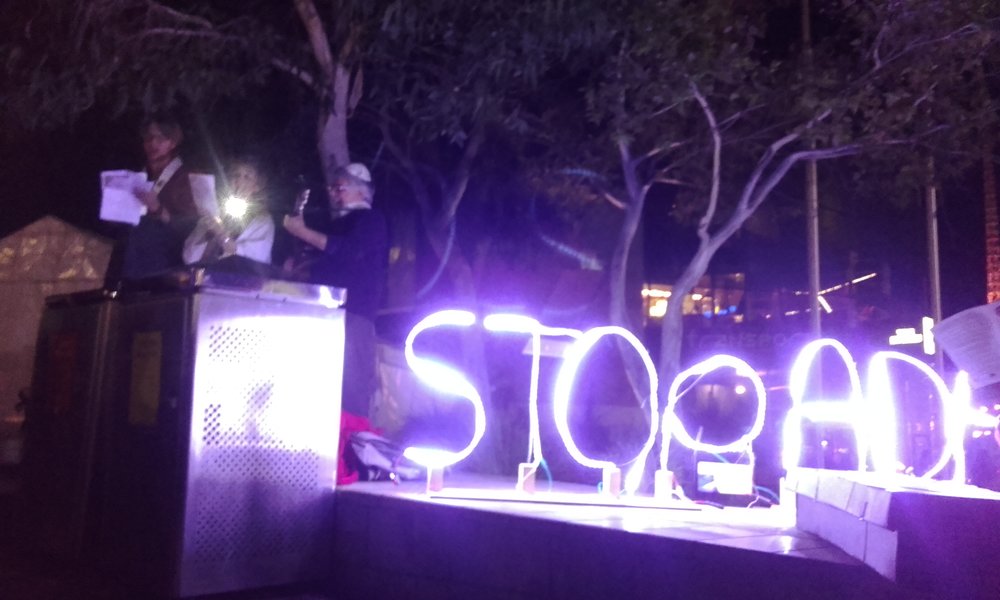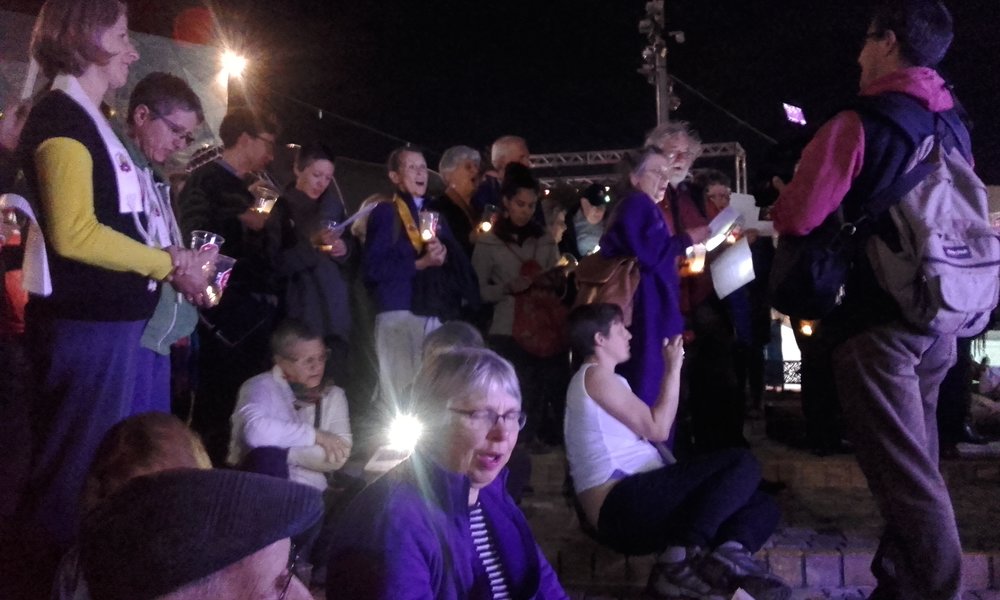 This group acknowledged the good that coal had done in our world but recognised that it is now ready to be buried. With the strength of each other and our religious traditions, it was a light of hope that a new sustainable and inclusive future is beginning.
– By Elizabeth Young rsm
Join in the fight to 'Stop Adani' by visiting – www.stopadani.com
Messages to: Elizabeth Young RSM
Click here to view the original article