Archived News Item
Sisters Deepen Their Love of Liturgy in PNG
February 27, 2017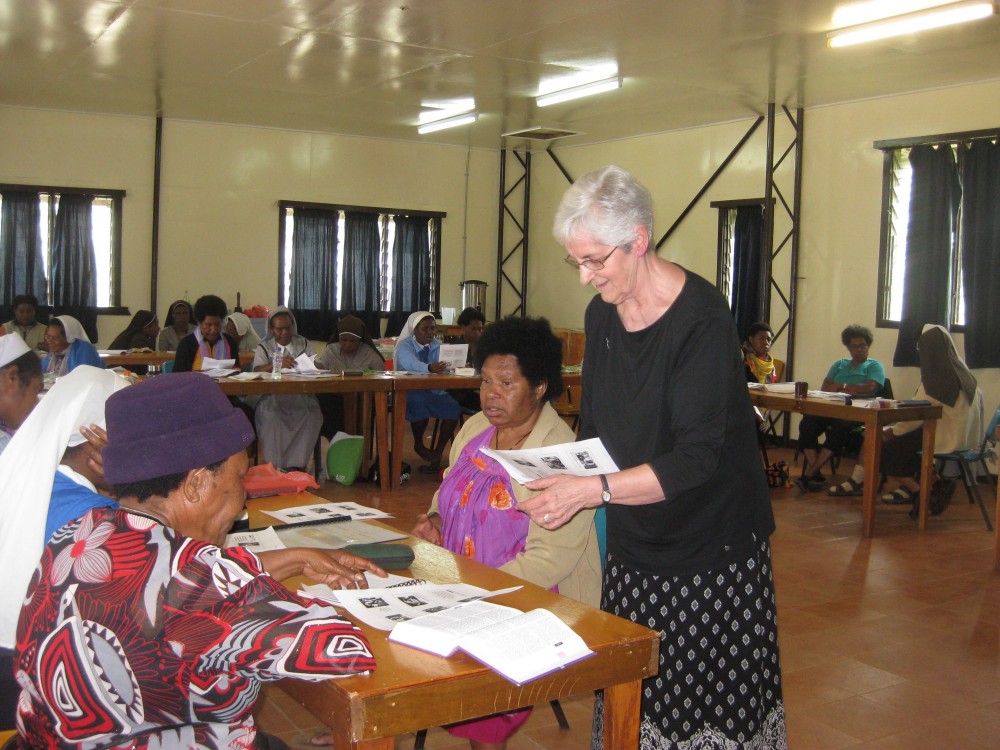 On January 4th, thirty-two Papua New Guinean Sisters undertook the Liturgy Unit of the Diploma of Pastoral Ministry. There were seven different religious orders present at the eight-day course. Ilsa Neicinieks rsm facilitated the week-long intensive in Mount Hagen along with Mercy Associate, Jenny O'Brien. They have kindly shared some of their wonderful experience for Just Mercy.
Ilsa Neicinieks'  (pictured above standing next to Claudia Apalenda rsm) initial thoughts that some of the students might find certain concepts difficult to grasp or that their interest might flag as the week progressed, were pleasingly unfounded.
"This was far from reality! We received great feedback about the course, particularly at it being conducted as a week's intensive rather than being stretched over a series of weekends. A number of students expressed their preference for the intensive over a series of weekends, with some eager to see this model continue into the future courses," Ilsa said.
Jenny adds, "Yes, the intensive week-long format proved to be a winner! We received many comments about how much easier it was to come for a week rather than three separate weekends – both from the point of view of consolidating learnings and from making travel arrangements".
Illsa and Jenny report that all of the 32 Sisters certainly participated well, readily volunteering information from their own experiences and ministries.
"The sharing of experiences meant that we could see before our eyes the ways in which their learnings about Liturgy were being absorbed into their current situations.

"We had wonderful interludes in which dance and singing were included which  helped to refresh us all so that they we could keep all of our minds alert during the input sessions!," says Illsa.
Jenny described the interaction between the sisters themselves as wonderful. 
"All the sisters mingled with ease.  This surely must be a positive development for the Papua New Guinea Church, since the support networks that develop will not be limited to individual congregations but will extend much wider," said Jenny.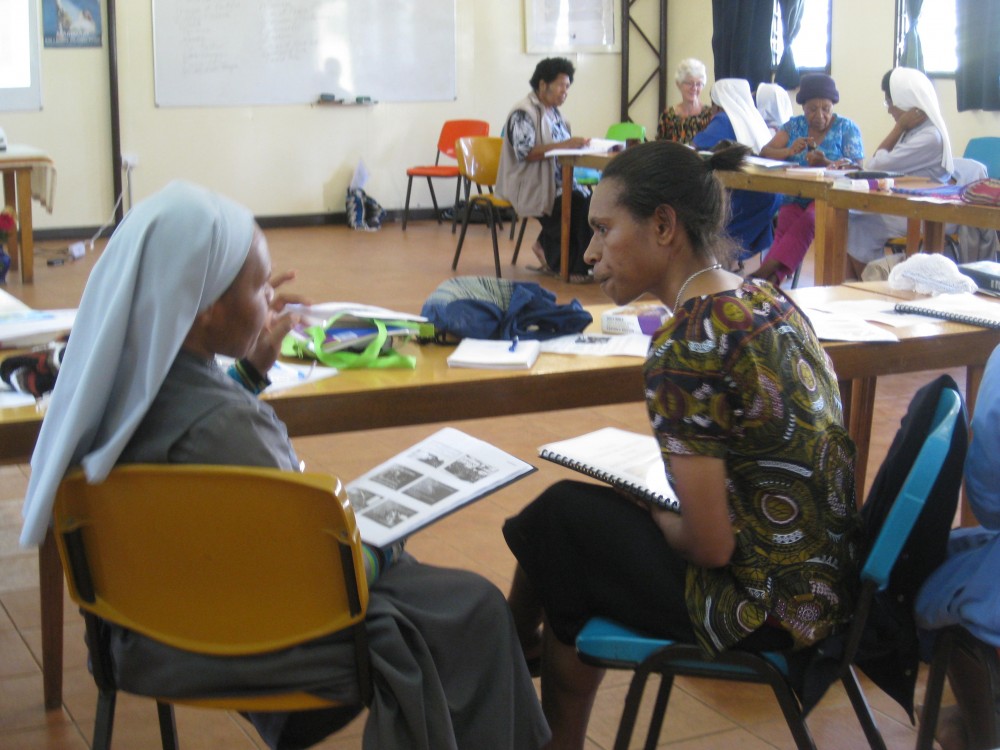 Ilsa said she was constantly buoyed by the Sisters enthusiasm.
"I was continually moved by the infectious joy that these women showed and how laughter came so naturally. This was especially evident during the occasional dancing breakouts that we had!
"We also had great luck with an uninterrupted supply of electricity (which can be a challenge in Mount Hagen) when it was needed for the data projector," Illsa said.
Jenny added, the hospitality of the Mercy Sisters was outstanding. 
"We were made to feel so welcome and were cared for in every way.  We visited the countryside and had the experience of a "town" Sunday Mass in Mount Hagen and a "country" Sunday Mass (Kuruk) as well as local hospitality in the form of a mumu to mark the birth of a first-born son," she said.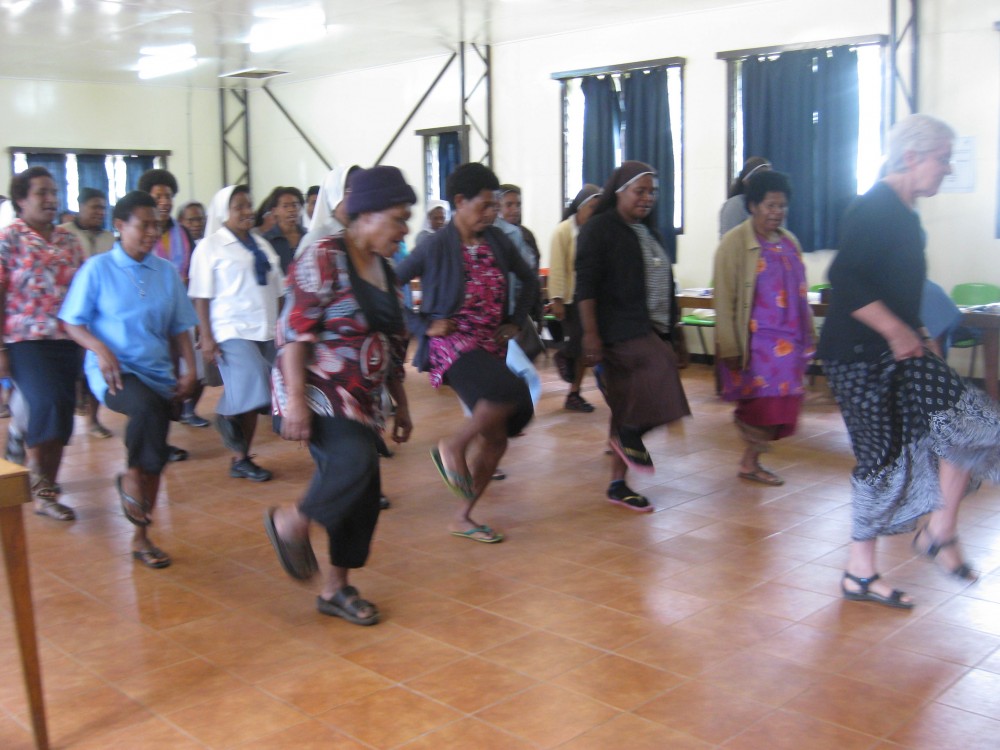 Illsa adds, "The Eucharist that Fr Phil Gibbs presided at was a highlight of the week. There was real energy around the preparation, and the celebration itself was very prayerful and joyous. All in all, I found this whole experience very inspiring, and the faith so palpable among these beautiful women, deeply nourishing of my own."
27 February 2017