Archived News Item
Sisters Anne Moroney and Joan Massey: RIP
September 30, 2008
Two Grafton Sisters of Mercy recently died: Sister Anne Moroney on August 31 and Sister Joan Massey on September 18. The eulogies delivered for both these women follow.
Eulogy for Sister Anne Moroney
Delivered by Sister Judith Weiley RSM
St Mary's Church, Grafton,
September 3, 2008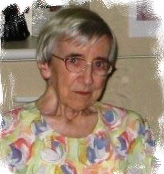 Anne Moroney, known to many of her students as Sister Celine, was born in Bowraville in 1916. Her parents, Cornelius and Agnes Moroney, were known for their strong faith and they made every sacrifice to ensure that their children Margaret, Anne and John received a Christian education. Margaret and Anne came to St Mary's College and John, better known as Jack, went to St Joseph's at Hunters Hill. Anne spoke lovingly of her family and was proud of her brother Jack's cricketing achievements. In 1939, when Jack was 22 he was a promising cricketer. It was not until after his military service, however, that he became a member of the Australian cricket team. Anne's love and concern for Margaret, Sister Veronica, was the reason for her move to Casino in the last months of Sister Veronica's life. Anne then returned to spend her remaining time at St Catherine's Villa.
Several of Anne's ex-students have described her as gentle, kind, genuinely concerned, approachable and a good listener. These sentiments would be echoed in Maclean, Kempsey, Casino, Kyogle, and Grafton, where Anne taught in primary and secondary schools. Anne's interest in all sports enabled a friendly relationship with both boys and girls. One of her students spoke of her days at St Mary's. After the morning physical exercise and morning prayer, the students would file into her classroom and Anne would be standing there smiling at each one of them. This is typical Anne, with her low key, self-effacing approach. Anne never thought much of herself as a teacher and was almost apologetic about her role in many of our lives. Her students would not agree. One, who studied French at uni many years later, met Anne on the street and shared her great results saying, "thanks to your good teaching Sister". Anne laughed and said, "I was one page ahead of you in the book!"
The last years of Anne's active ministry were at Yamba. Always a woman of prayer, Anne delighted in this new role. She ran home retreats, which were very popular and won her new friends. Many a visiting retreatant would have found Anne an easy person in whom to confide. Anne never offered advice, simply listened and assisted the confider to see the decision or problem more clearly.
In the last 20 years Anne has faced serious health problems and undergone life-saving surgery. Anne's attitude was always positive and she never dwelt on health issues. During her time at St Catherine's, Anne has always spoken, in glowing terms, of her care there. I am sure the staff will miss her. On Sunday Anne left us, in her own quiet way, answering God's call, the God she had known and loved for many a long year.
Catherine McAuley, our foundress wrote, "The prosperity or advancement of the order neither depends on, nor should be attributed to the good reader, writer, or transcriber, although such are very reliable, but to the humble, cordial, affectionate, obliging, complying and charitable sister." These latter attributes epitomised our sister, Anne Moroney.
Eulogy for Sister Joan Massey RSM
Delivered by Sister Bev Noonan RSM
St Mary's Church, Grafton
September 25, 2008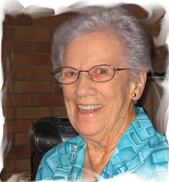 Joan Marie Massey, later to be known as Sister Mary Leoni, was born the third child and second daughter of Will and Lucy Massey. She grew up in Sydney where she was educated by the Sisters of St Joseph in the suburb of Campsie. At age 15, with the Intermediate Certificate behind her, she joined the Graham Burrow School of Physical Education and, from age 15 to age 24, she was a star in that organisation. Those eight years were spent teaching Physical Education in the Catholic Schools of the Archdiocese of Sydney.
At that period of our history, country Catholic schools could request the services of a Graham Burrow graduate for a week or fortnight's intensive physical culture training. And so it came to pass that one year, to Grafton's everlasting gratitude, it was Miss Massey who was sent to St Mary's College for the week's country service. Miss Massey came that year (1942); she came the next year, and the year after that – and then, in 1945, she came to stay; entered the novitiate of the Sisters of Mercy and stayed with us for the next 63 years – 61 of them under the four Vows of the Sisters of Mercy.
Joan's entry into religious life wasn't as smooth as it might have been. As the apple of her non-catholic father's eye, she broke his heart in choosing to become a Sister of Mercy, and it was 24 years before reconciliation took place. Both were equally determined and if you ever had occasion to run up against Joan's strong determination, you will know first hand what I'm saying. It's known as the Massey Determination and most members of the family have it.
We met her when we were young and she was young. We knew her as an exceptional PE instructor, a superb primary school principal, a caring and commonsense mistress of boarders, a creative choreographer of the best Jacaranda displays Grafton was ever to see, and as an extraordinary human being. She was loaded with gifts: gifts, grace and charm, from these we all received. She was resourceful to the nth degree; there was nothing she wouldn't or couldn't put her hand to and there was no one she wouldn't help if she could.
Love of family loomed large on Joan's horizon and today we are blest to have with us her beloved cousins, nieces and nephews and four grandnieces. To them we offer our deepest sympathy. Currently, two of Joan's nephews are really ill – Lance and John – we ask your prayer for them.
During her long life Joan served in four areas – Grafton for 21 years; Stanmore, inner Sydney, for 6; Coffs Harbour for 9; and Woolgoolga, to where Joan retired in 1984. Those years of retirement were filled with parish visitation, and were as busy as, or even busier, than any that went before. Only in April this year did Joan decide it was time to do less.
Even in her dying, Sister Joan continued to be helpful to the human race. Her cancer was a rare one. For weeks, it had defied diagnosis. Then a rash appeared, and that rash, biopsied, allowed our good doctors to know what was happening. This was a medical breakthrough so Joan was importuned by Sullivan Nicolaides Pathology Brisbane to allow the rash to be photographed so their doctors and pathologists could be taught what to look for. So to the very end, she served.
Our very special thanks go to those good doctors, Paul Moran, John Wenman and Bruce Watts, and also to the entire staff of Baringa Private Hospital where Joan was cared for so reverently and magnificently. Our thanks, too, to her long time friend, Keith Logue, who wept with me as we organised the last hours and to our own Jim Summers.
Today in this assembly, I suspect there is hardly a person who doesn't have a story to tell, a memory to share, even a eulogy to give about this remarkable woman. And there'll be time for that over the cuppa.
During the weeks of Joan's illness, numerous emails, cards, and floral tributes spelt out the esteem in which she was held. I'd like to conclude by sharing two that epitomise something of who Sister Joan Massey was and how much she will be missed.
The first is from one of our own sisters: "Dear Bev, let her know of my gratitude for all she has done to make my life so much more meaningful, pleasurable, positive and happy. I want to thank her so much for her foresight and goodness."
The second is from a Woolgoolga parishioner: "Dear Joan, I wanted to thank you for being one of the 'beacons' in my life – such a wonderful example to us all. Thank you for being such a beautiful lady, full of understanding and compassion with the marvellous gift of making each one of us feel so special".
From: Sister Colleen Rhodes RSM (Local Communications Facilitator, Grafton)