Archived News Item
Sister Mary Berry Reflections
May 31, 2018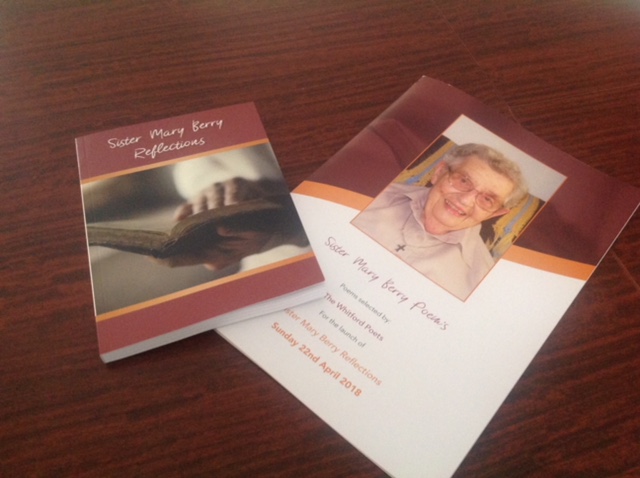 LORD SHOW ME YOUR FACE
By day I search the city streets and parks
Scanning every nook and crevice
For a glimpse of my Beloved
But,
Everywhere I find,
Stretched on park benches
And in the gutters of the streets,
In alleyways beside the bins
The pathetic lonely figure
Of the outcast.
I see the messiness
And brokeness
Of unfulfilled lives
With startling clearness, as in a mirror
And looking long and deep into that mirror
I see myself.
By night I search the streets and parks
Looking for the destitute
The lonely
The Unloved:
That I might sit with them and learn:
And begin to understand the paradox of life.
And while I listen
I see in a mirror clear
The yearnings and the longings
The deep desires, the hopes and fears
The promises made and broken.
And looking long and deep into that mirror
I see,unrolled before my eyes,
The mystery of Redemption
I see the face of Christ!
The St Vincent de Paul Society recently launched a book compiling three years' worth of reflections by Sister Mary Berry RSM. Titled Sister Mary Berry Reflections, the book features a compilation of wonderful reflections about each of the gospel readings for years A,B and C.
"For many years I was Spiritual Director to the local St Vincent de Paul Conference," said Sr Mary. "During this time I wrote a reflection for the weekly meetings."
After a time Sr Mary was unable to attend the night time meetings. "The man who took over my role asked me to continue writing as they found it helpful," she continued.
Sr Mary wrote each week's reflection and printed 25 copies weekly to share with a bible study group she had been part of in her earlier life. At the age of 95 it became difficult for her to meet her printers weekly deadline and so Sr Mary decided to finish her regular contributions.
Having valued Sr Mary's Sunday reading over the three year period the Vincent de Paul, the Parish Priest Fr Joseph Tran and the printer decided to pull them all together and publish a book. Sister Mary Berry Reflections was launched in Our Lady of the Mission Parish, Whitford WA,  in April 2018.
The Whitford Vincent de Paul Conference have promoted these reflections for weekly meetings and the book has been widely circulated to other groups.
Sister Mary Berry RSM entered the Sisters of Mercy at age 16, taking her final vows in December 1942. She has had a rich history of teaching having commenced her first teaching assignment at the high school of St Mary's Leederville, WA. Sr Mary went on to gain her Licentiate in Speech and took individual students for speech outside of school hours.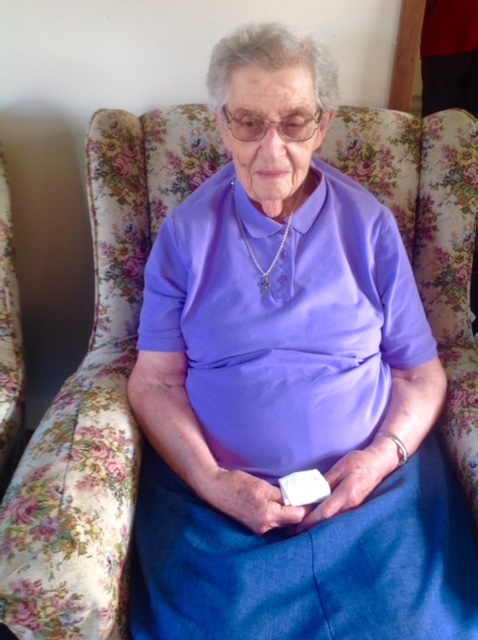 Sr Mary's other ministries have included St Brigid's West Perth (now Northbridge); studies at the East Asian Pastoral Institute in Manila; founding of Maranatha Institute (to train Religious for work as Pastoral Assistants in Parishes); some work as Spiritual Director at St Vincent de Paul Society; and activity coordination with Sr Teresa Daly at the newly established House of Hospitality at Tuart Hill.
Sr Mary Berry is now in retirement at Craigie Mary.
Books can be purchased for $25 (including postage) and proceeds from sales go to support the work of the St Vincent de Paul.
To order a copy of the book email carmelw@westnet.com.au.