Archived News Item
Sister Joan Gaskell RSM: RIP
July 1, 2009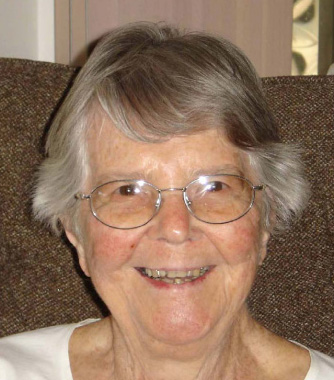 Adelaide Sister of Mercy, Joan Gaskell (formerly Sister Mary Augustine), died in Adelaide on June 18 following a short illness.
Joan (pictured right) was described in her obituary notice as a woman full of "wisdom, wit, justice and compassion".
Many of her friends, representing the varied and rich areas of her life, gathered at the Cecilia Cunningham Chapel in Adelaide for a Vigil on June 23 and Mass on June 24.
The eulogy was given by her friend, Sister Anne Waugh RSM. Download a PDF version of the euology here.