Archived News Item
Sister Beverley Malcolm: "Her steadfast love endures forever"
August 2, 2007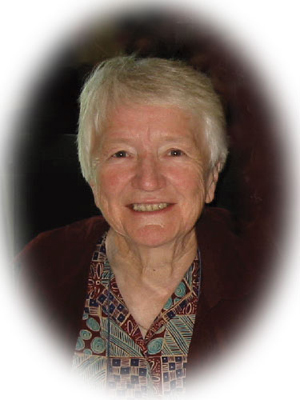 Family, friends and colleagues filled St Alipius Church, Ballarat East for the funeral Mass of Sister Beverley Malcolm RSM, who died on Saturday July 14, 2007. Born in Warracknabeal on November 18, 1938, Sister Bev entered the Convent of Mercy, Ballarat East on June 28, 1957 and was professed as a Sister of Mercy on February 6, 1960.
During the earlier years of her religious life, Sister Bev's ministry was that of a primary school teacher in many of the parish schools of the diocese – Ballarat East, Ballarat North, Wendouree, Donald, Warracknabeal, Birchip, St Arnaud, Charlton, and in Sacred Heart College, Ballarat East. To all of these places, she not only brought her skill and dedication as a teacher, but also her gift of music, a joy for all who knew her.
In 1985, Bev undertook graduate studies in theology and religious education in Boston, USA. On her return from study, she joined the faculty of Australian Catholic University, Aquinas Campus, where she held a teaching role until 1997. Her association with the Aquinas Campus continued through the Justice Desk and the Aquinas Social Concerns Group. In these later years of her life, Bev focused strongly on the need to bring justice to those oppressed, particularly in regard to the struggle of East Timor.
In working with the young East Timorese students living in Ballarat, she would say to them, "Your struggle is our struggle" and this was a strong motivation for her to work ceaselessly to help her Timorese friends reclaim their basic human rights. This commitment was reflected in the sense of loss but of gratitude in the many messages received from her East Timor friends at the time of her death.
Speaking at Bev's funeral on Wednesday, July 18, Sister Helen Forbes said the following:
"One of the hymns that Bev chose for the vigil prayers has the line, "˜I will hold your people in my heart.' God's people for Bev were first and foremost her family of origin, her Mercy family, her family of friends, and her family of East Timorese friends. Bev made the quest for justice her quest. She made the works of mercy her work. Her commitment to God and the people of God was life-long. Thank you, Bev, for the sunny warmth of your friendship, your generosity and example, and your unique presence amongst us. Take rest in the mercy of God."
From: Sister Anne McMillan RSM (Local Communications Facilitator, Ballarat East)