Archived News Item
SHOWCASING THE POSSIBILITIES
May 1, 2015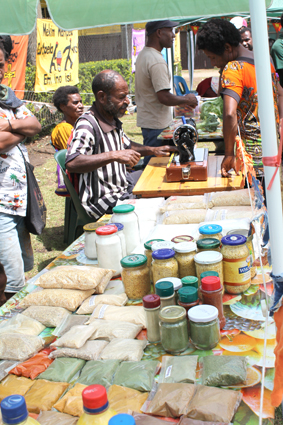 Sometimes it's simply not enough to run a training program, inviting people to attend or asking what they need. An important part of encouraging participation is to inspire people to seek help or training. That is exactly what the Mercy Market in Goroka aims to achieve. Each month people who have participated in Mercy Works' trainings can have a stall at the market to sell their produce: it could be clothes they have sewn; spices they made; crops they have grown; or food they have cooked.
As well as showcasing the results of training, it also helps people with their marketing and budgeting skills. People attending the market can see the opportunities that training can bring. Skills are also demonstrated at the markets. Seeing how raw materials can be converted into finished products has inspired curiosity, interest and enthusiasm.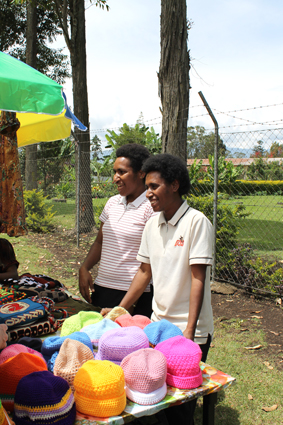 As a result of the Mercy Market, more people from all walks of life: from the city and from rural areas have approached Mercy Works to ask for training. Following these requests new skills training have been introduced including food processing and baking. We've added an additional local resource person with multiple skills to expand the range of trainings we offer and to meet the demand the Mercy Market has generated. We are even exploring how to empower people in helping each other to establish small businesses.
For more information regarding Mercy Works go to the WEBSITE
Messages to: MERCY WORKS