Archived News Item
SHARING THE GIFTS OF MEMORY AND MUSIC
December 5, 2016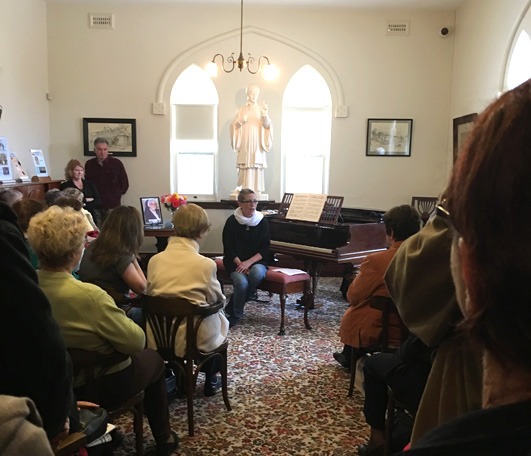 5 December 2016
It was an exciting day for Sisters of Mercy, former Mercedes College students and the general public who made the effort to attend the music recital by musician Cathie Travers for the Perth Heritage Days 2016.
In this event hosted by the Mercy Heritage Centre Perth, Cathie shared her musical talent by playing several pieces and relating her memories of the wonderful Sisters who helped shape her as a musician.  Cathie started lessons at the Victoria Square Convent as a very young child after she impressed one of the sisters with her early talent. Her boundless energy, eagerness to laugh and vivid stories of childhood lessons with the sisters made for a very entertaining hour.  Afterwards she and companions, also former Mercedes girls enjoyed a comfortable cup of tea with soda bread in the convent dining room.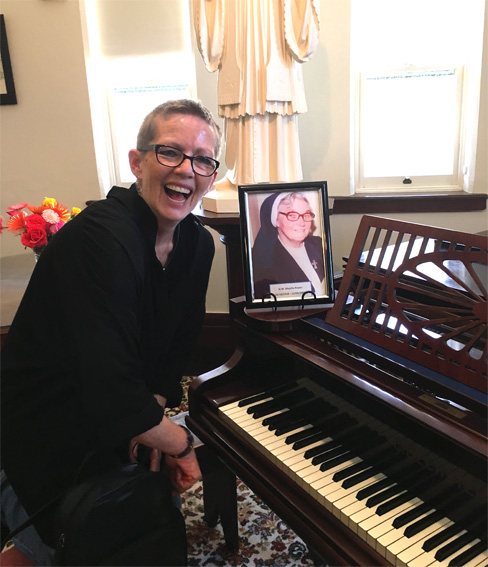 One of the sisters present at the recital had this to say;
One of the very entertaining and heart-warming experiences of visiting the Convent of Mercy in Victoria Square on the Heritage Days was attending the Music Room in the Convent where a former student and now well-known pianist Cathie Travers gave us an hour of splendid music on the grand piano, mingled with some charming reminiscences about the sisters who had been her former teachers.  What a wonderful gift to society in Perth were the gifts of these sisters and how generously they gave of a broad education in music.  Many in the audience had been former students and their contributions added to the day.


The Heritage Days are indeed a wonderful opportunity to hear and see again the stories and contributions of past years.
Messages to: Annie Medley – Mercy Heritage