Archived News Item
Share your views about human rights
June 4, 2009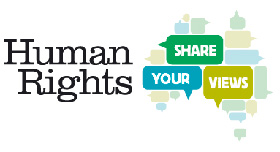 What do you know about human rights? Do you want to know more about human rights? Are you concerned about the human rights of people trafficked to Australia? Will you take action to protect human rights in Australia? Will you make a difference?
There are many issues to address and it might seem overwhelming to write a submission or take part in an online forum, but don't let this chance go unnoticed. Can you at least identify the issue(s) that concerns you and state that with your reasons to National Human Rights Consultation?
The National Human Rights Consultation provides an opportunity for you to share your views on human rights in Australia. The Consultation Committee consists of Father Frank Brennan (Chairperson), Philip Flood, Mary Kostakidis, Mick Palmer and Tammy Williams.
Submissions which are due on June 15, and an online forum enabling more people to be involved in this consultation, will be considered in the Consultation Committee's final report.
The Institute of Sisters of Mercy of Australia is concerned about human rights issues and is preparing a submission which could be sent to the consultation. However, individuals are encouraged to identify issues and discuss them in their workplaces or parishes.
Contact: Carmel Heagerty RSM, Institute Justice Co-ordinator
Email: Institute.Justice@mercy.org.au