Archived News Item
Searching for Freedom and Safety
March 26, 2015
My freedom, what does it mean to me?
My time on Christmas Island was an enriching experience. I was there at the time after our Government changed their policy to allow the "Boat People" to begin their processing for Visas. This came through before Christmas which meant that by the time I arrived on December 13th, most of the families had already left and the men were hopeful that they would be sent to Darwin after Christmas where they hopefully could receive their visas.
Each day I would move around the compound speaking and listening to the men as they waited for their name to appear on the next list for the plane to take them to Darwin. Word had come through that many of the families who went before Christmas were already living in the community in Australia. As each fortnight went by the wait became tenser, as each man wondered if his name would ever appear on the fortnightly Wednesday morning list. There are now about 60 men still waiting and will wait because of legal issues. How long they are to wait nobody knows. The detainees in our centres across Australia have one wish – their freedom. They have fled from war and persecution and they are still not free although most will admit that the Australian Government is providing well for their basic needs.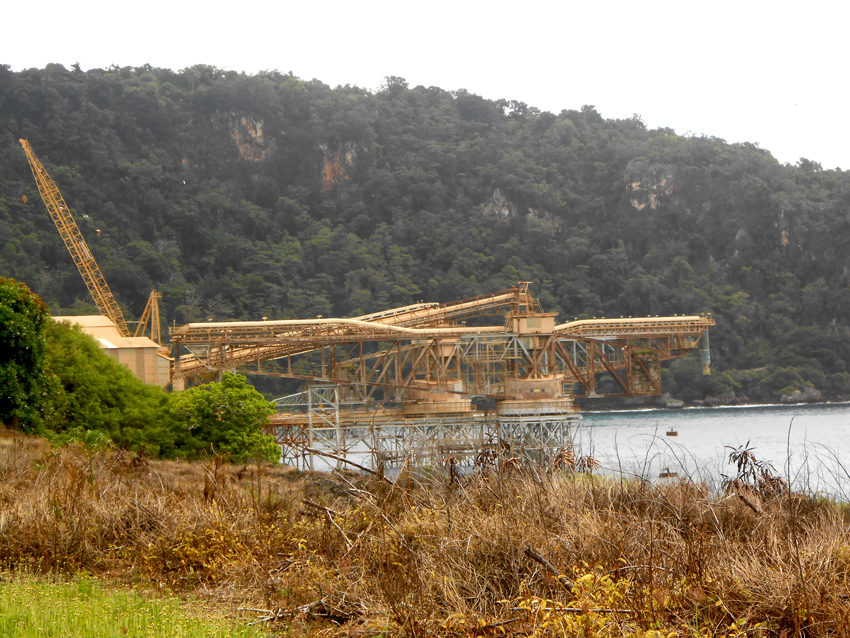 I enjoyed listening to their stories about family, their country, their landing on Christmas Island and their day to day life in the centre. On three afternoons of each week I took men out of the centre for a break. They enjoyed experiencing the beauty of the Island, finding coco-nuts and mangoes, sitting watching the ocean, families swimming and observing the navy boat keeping guard. The navy boat had rescued many and brought them to the Island. They rejoiced at their freedom, if only for a few hours. The other times they went out it was with Serco, the security personal.
There were many hand and body gesticulations as we communicated in limited English. Often another man would add his interpretation. Sometimes this was helpful, at other times we would just laugh together. Even though they felt imprisoned there was a great sense of respect, acceptance of their circumstances and a desire to make the most of the situation. Many just wanted English conversation. My teaching skills often came to the fore as I helped the men understand their English lessons and use grammar in everyday speech. One man said to me that he used to speak good English but now he only spoke 'broken English'.
As I reflected on each day I needed to wait for my brain to become calm from the words busily running around in it after a day of intense listening and speaking slowly. I am now more aware of what it means to be free and how reliant we are on Government policies. I heard several times, "our people are good, it is because of bad policy and a powerful few that our countries are not safe".
The Jesuit Refugee Services and the Sisters who had worked on Christmas Island before me made my work so much easier- thank you! I would also like to say a tremendous thank you to Susan and Ron De Cruze, two local people who have welcomed and supported any religious and priests who have come to the Island. I ask your continued prayers for all who seek freedom in our country.
Messages to: Jean McGonigal rsm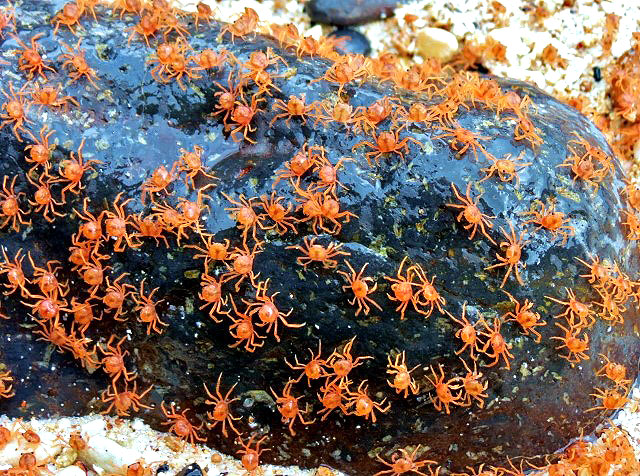 One of the sights of Christmas Island – the arrival of the baby crabs!