Archived News Item
Samples of Daily Routine in the Grafton Collection
September 27, 2018
Within The Rule and Constitutions of the Congregation of The Sisters of Mercy (1954) time is identified as something precious in which "Sisters shall be careful never to indulge idleness, but be always occupied in some useful work: wherefore, whatever time remains from the duties of the Congregation, they shall diligently employ in manual work, or in some other corporal or spiritual occupation, which shall be appointed by the Superior" (page 38).  
Each Congregation or House used a horarium, a name given to the daily schedule of a community where a program of prayer, work, rest, meals, and recreation was followed. This timetable would be created to suit the circumstances and responsibilities of the religious and would direct their everyday practices. Within the Grafton collection of the ISMAPNG Archives we find examples of these kept routines and dedicated times.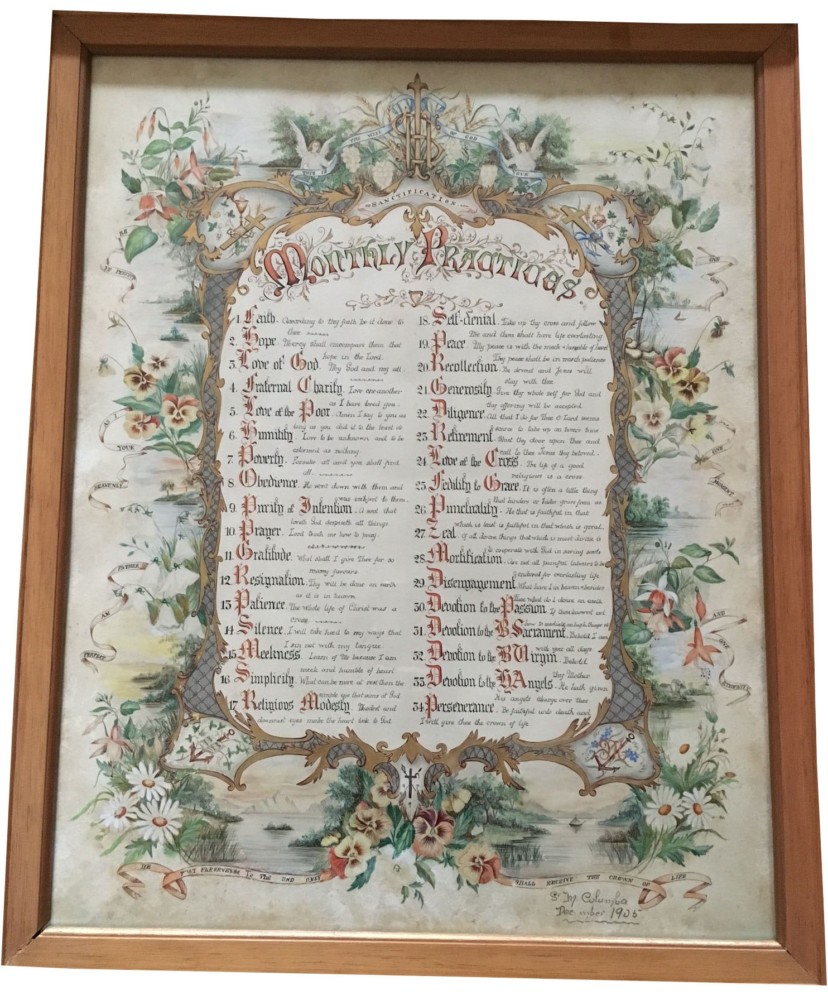 The above detailed work was created by Sr M. Columba Cawley in 1905 and titled Monthly Practices. It is believed Sr M. Columba, a talented music teacher and singer, may have produced this work during the organised time for leisure.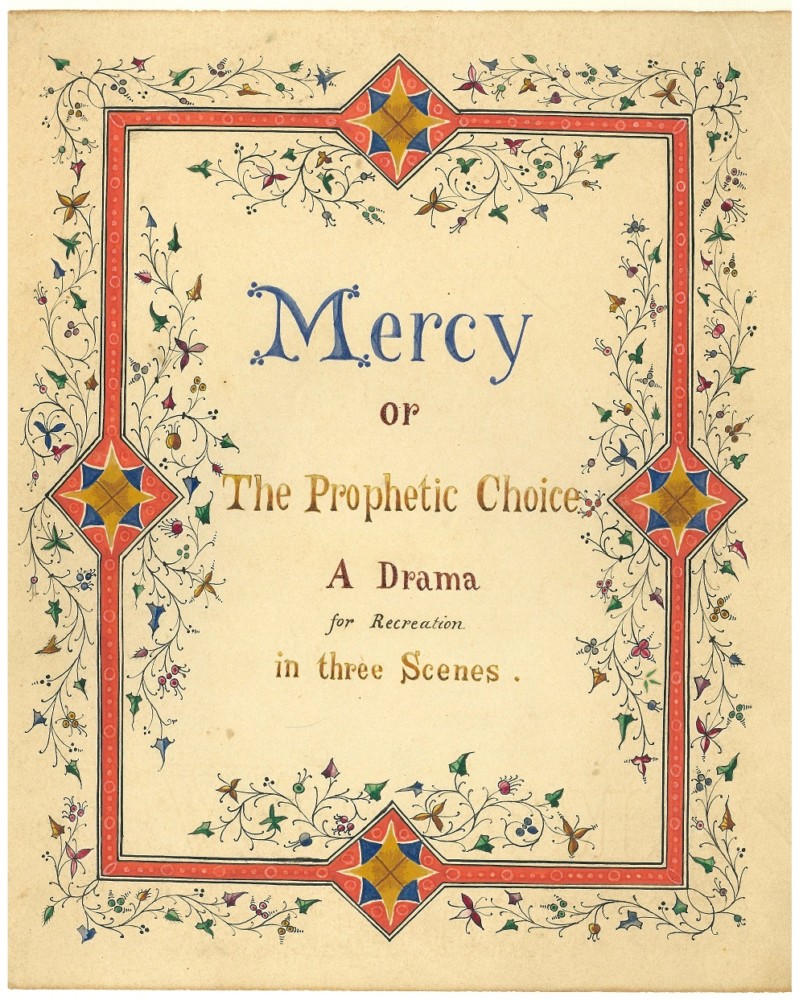 The name of the sister who created the above copy of an entire play is unknown, however it is another example of work produced by sisters during evening recreation hours. Both works were carefully copied or sketched by hand with ink, paint and pencil.
The horarium (may be translated from Latin to English as 'the hours') would ensure all duties were achieved. A bell rang at a specified time which advised the sisters of the beginning and end of each hour as well as the start and finish of the assigned action they were to complete.
There are a number of bells within the Grafton collection. It is believed the example below may have been used in a convent refectory.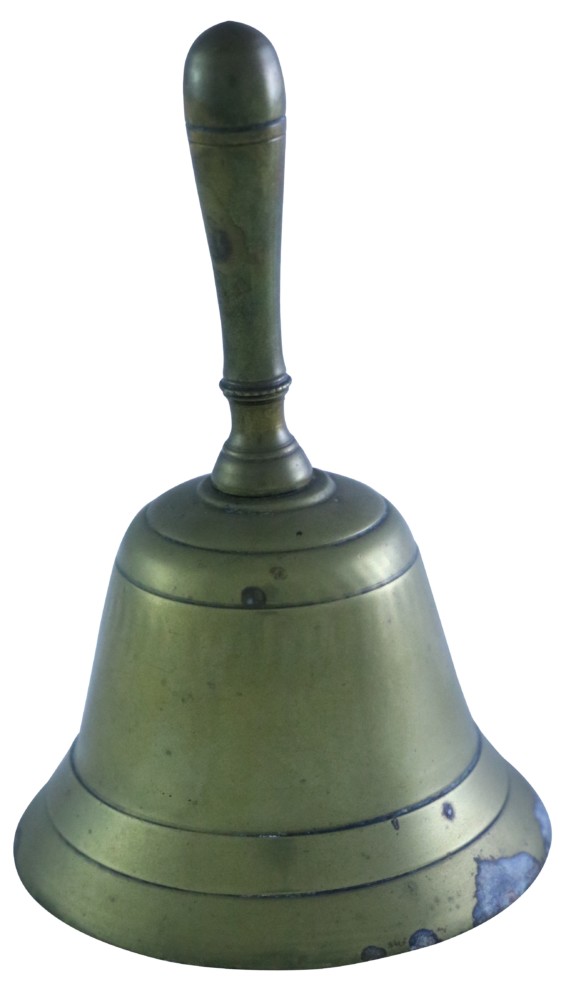 Spiritual books were read at dinner and prayer was either a communal or solitary activity. Numerous prayer and devotional books can be found within the collection. Many of these publications were designed for an individual to read for their personal enlightenment, spiritual formation and reflection.
At separate times each Congregation in Australia ceased using the horarium and its strict arrangement of time and activities. These faithful calendars changed so that the sisters could remain flexible in their work, services to the public, and their religious community.
Messages to: ISMAPNG Archives