Archived News Item
Sacred Spaces Thanks Local Volunteers
May 29, 2017
A role reversal took place when many hard-working volunteers gathered in the beautiful gardens of Sacred Spaces, Singleton to mark National Volunteers Week. With the volunteers traditionally giving generous amounts of their time to Sacred Spaces and other organisations, it was time to give back and treat them to a well earned 'thank you' garden party!
Sacred Spaces hosted the morning tea on Wednesday, May 10, in conjunction with local organisations, OurCare, Singleton Council, and Singleton Cancer Council. In attendance were over 50 volunteers who were honoured for the time they had donated by enjoying home-cooked cakes, slices and biscuits in the lovely autumn sunshine.
The purpose of the event was to not only recognise the hard work and essential role volunteers play in the organisations, but to also bring people together to share their experiences and prove that people can do paid work while volunteering.
Volunteering their time to serve morning tea at the event was a group of Year 10 Hospitality Students from Singleton High School. The students were able to embrace National Volunteers Week by offering their time to Sacred Spaces and the morning tea; while also meeting and chatting with various existing volunteers.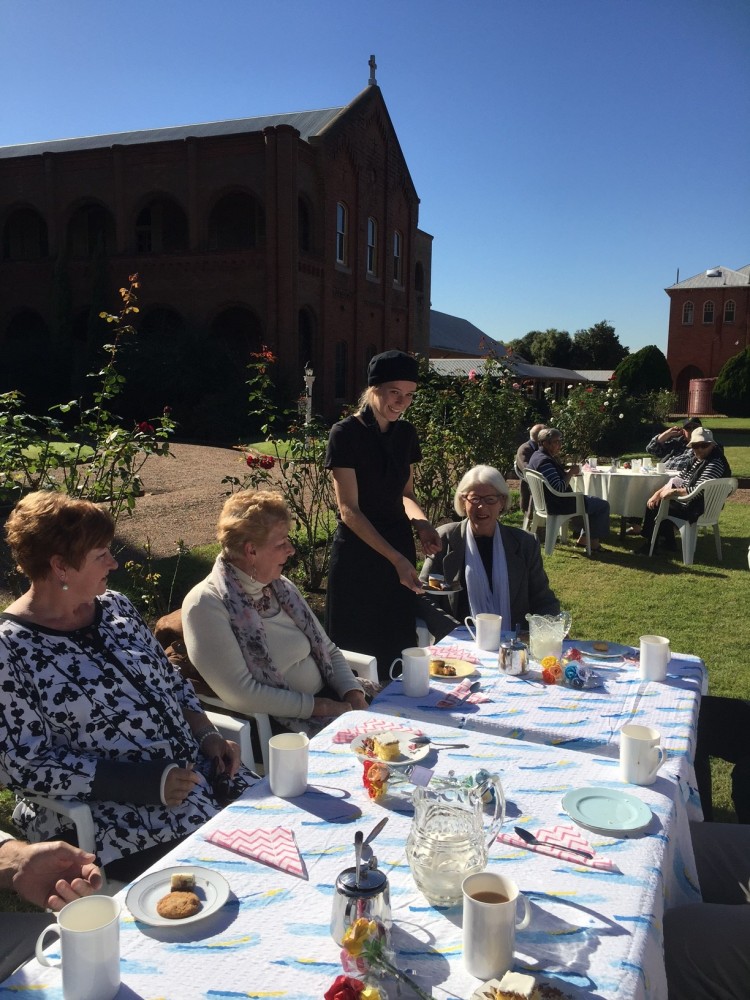 The success of the morning tea has now led to talks about expanding the event next year to include volunteers from other organisations, such as sporting clubs and school canteens.
Messages to: Cynthia Mulholland
29 May 2017