Archived News Item
Rich Years of Mercy Ministry
December 15, 2014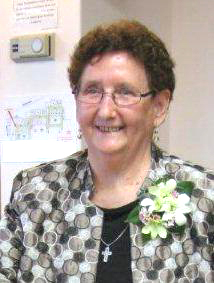 I was born in the country town of Narromine in the Central West of New South Wales on 20th December 1938. My parents Clare and Bill Cale had five children Archie, Clare, Nancy, Ernie and Terry. Though I was the middle child in our family I always thought of myself as the youngest. As we lived on the edge of town we enjoyed the paddocks and dams opposite our home as our playground………so freedom was gifted to us.
Mum was a Catholic and made sure we attended Mass and followed the traditions of the day. Dad came from a very staunch Church of England family but he did not practise, though he always supported our Catholic faith. The former Bathurst Mercy Sisters taught me at the local parish school. I was touched by their kindness and prayerfulness.
I left school after Intermediate and was employed in the Commonwealth Bank for five years. I thought that I might enter the Convent but kept putting it off until I met all the young Novices in the Parkes Novitiate. I decided then to enter the Convent in May 1959, aged twenty. Mum was a bit anxious about me giving up my job and told me to ask the manager of the bank if I could have a year off. I don't know where she got this idea! I asked the Presbyterian Bank Manager, who said, "You tell your mother if you don't stay I will see to it that you have a job in the bank".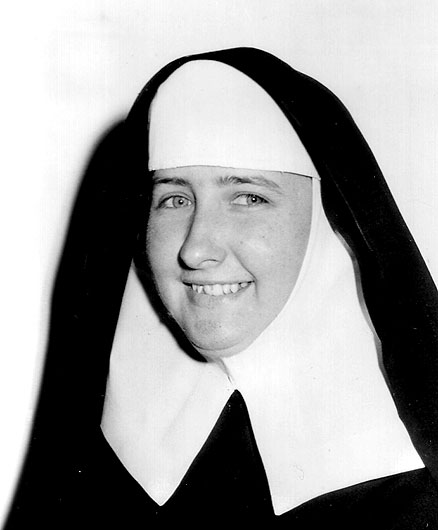 So I set off for the Novitiate in Parkes and was professed in January 1962. Broken Hill was my first appointment to teach Year One. There were thirty-seven sisters in the community! It was a great place to be. Most of my teaching was within the Infant School. I spent twelve years on and off in Broken Hill, two years in Bourke and ten years in Brighton and Mt Barker in S. A. I loved my time in Bourke as we had many aboriginal children in our classes. There was a sense of being really immersed in Catherine McAuley's ministry. Though poverty was so evident in the lives of the children, they taught me so much…..smiling and sharing the little they had with each other.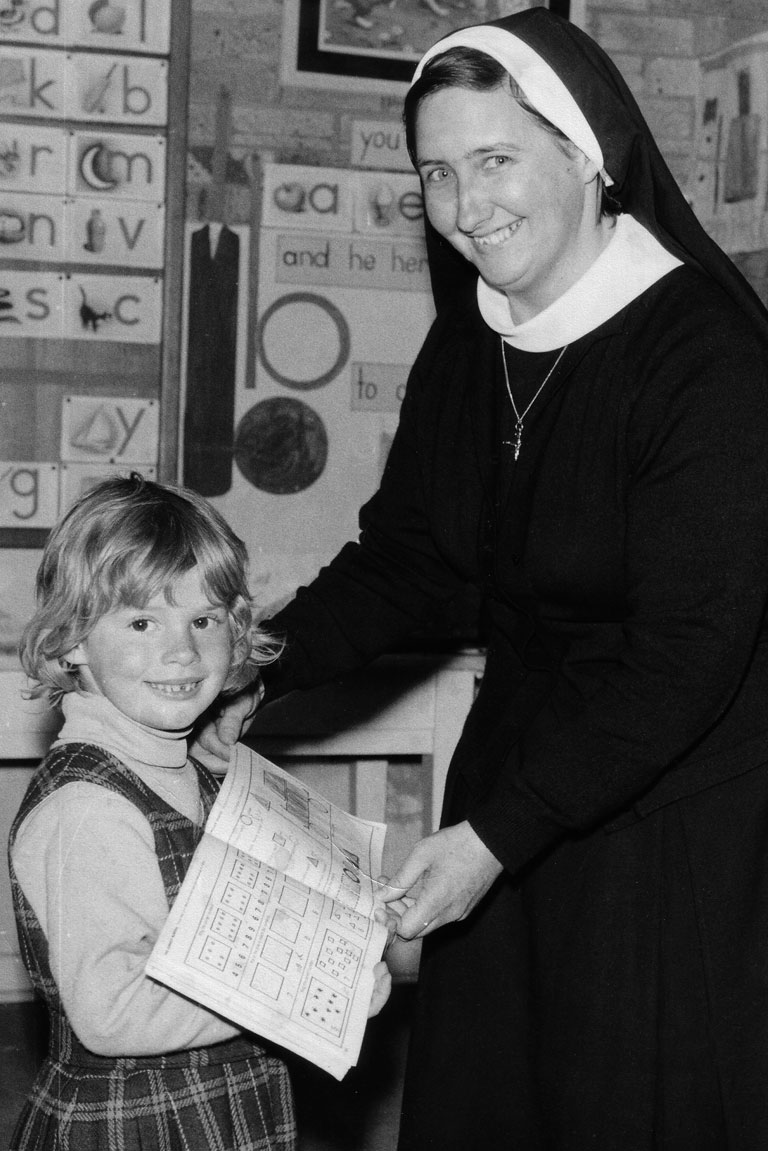 As a Pastoral Associate in Caringbah for seven years I was involved in Liturgy, State School Catechetics and hospital ministry. At that time I did Clinical Pastoral Education (CPE) programmes at Rozelle Psychiatric Hospital which later led me into Chaplaincy at St John of God Psychiatric Hospital Burwood for nine years. This ministry put me deeply in touch with our human struggles and the resilience of our human spirit.
My next ministry, for eight years, was at Stella Maris Aged Care Cronulla as Co-ordination of Pastoral Care. After that it was time to leave the land fallow and have a sabbatical. Unsure of where I might be drawn by the Spirit in my next ministry…….I waited. Thanks to Joan Kelleher's encouragement, I went to the Mercy Refugee Weekend at Pymble. It was a very moving time, listening / sharing with those involved in this ministry. Aloysius Mowe sj was there and I offered to assist in this area. For a couple of years now I have been involved with the Jesuit Refugee Service at Kings Cross. One feels so helpless to see and hear such pain and oppression unjustly inflicted on such beautiful persons. To be with and for these people is such a privilege. It takes time and sensitivity to develop trust when so much has been lost. I am amazed and deeply inspired by the courage and hope immersed in the hearts and souls of the Refugees. How resilient is the human spirit.
Truly the broken reed stands again in dignity with hope in the heart of each. May I never let them down in their hope for a better life and opportunity in our bountiful land. I thank my God for the sacred encounters with which I am gifted.
Messages to: Nance Cale rsm