Archived News Item
Rich in Experiences
March 28, 2014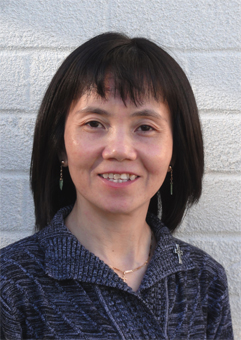 I come from a close-knit family of eleven children. Growing up in a small village in the Mekong Delta after the fall of Saigon in 1975, I witnessed how the poor people lived in Vietnam and how blest my family was. My father was a public servant, working with the democratic government before 1975. After the fall of Saigon, Dad was put in gaol where the Communists called it a "Re-education Camp". After Dad was released from prison he saw that there was no future for his family in Vietnam, so he decided to send his five older children in search of freedom in another country. I recall this experience of family separation as "tough love" for us all. After ten years my family was reunited in Australia in 1991.

Once in Australia I did English classes and then a Bachelor of Commerce. I joined the Sisters of Mercy in Adelaide in 1999 and completed teacher training in Ballarat in 2005. I am hoping to complete a Bachelor of Theology at the end of this year. It was the name of "Mercy" that drew me to the Sisters of Mercy. Two stories from scripture speak to me of this… the woman who put all she had to live on into the treasury of the Temple and the anointing of Jesus by Mary Magdalen at Bethany. Like these two women, Catherine gave all that she inherited from the Callaghan's in order to build a "House of Mercy", a Bethany place, for the poor in Dublin. My experience at Baggot Street in 2008 in preparation for my Final Profession was quite a life-changing experience for me, which helped deepen my relationship with God, with Catherine McAuley and with my Mercy family. As a follower of Catherine McAuley, I am challenged to imitate her apostolic boldness.
I now work as a Religious Education Coordinator for the Junior School of Mercedes College, Adelaide. By identifying as a religious Sister of Mercy, I witness to the public commitment of following Jesus and promoting the Reign of God. I have a passion for Religious Education. I love working with the children and young people and support them in developing an awareness of and a relationship with God as part of their everyday lives.
Messages to: Duyen Thi My Nguyen rsm
Editor's note:
On Sunday, March 23 we received word that Duyen's father had died. Please keep Duyen and her family in your prayers.