Archived News Item
Return to Mount Wilson
June 22, 2012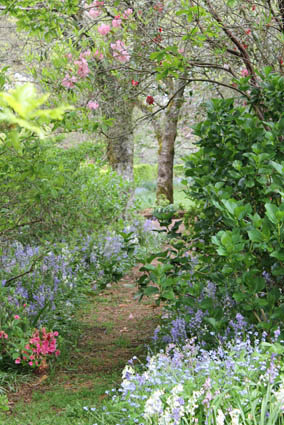 Following the success of our tour of heritage gardens in Mt Wilson in 2011, we're organising a return visit on 16 October. The Blue Mountains in NSW is home to some spectacular private gardens. We're lucky enough to gain access to two of Mt Wilson's most significant gardens.
The beautiful trees and sweeping gardens of Hawthorne were the highlight of last year's tour. From pin oaks and plane trees to magnificent hedges of English box and cherry laurel, this garden is full of delights.
A new stop this year will be Windyridge which dates back over 130 years. Owned by Roger and Wai Davidson (of Davidson's Nurseries at Galston) it is home to one of the region's most important collections of cold climate plants.
Tickets cost $110 and include morning tea and lunch and transport via luxury coach from Chatswood.
The 2011 event sold out so if you are interested in attending, contact Margaret Coulter, Mercy Works Development Officer by emailing mwdo@mercy.org.au or calling 02 9564 1911.
One of the lovely gardens of Mt Wilson