Archived News Item
Respecting Creation: Plastic Free July
June 29, 2018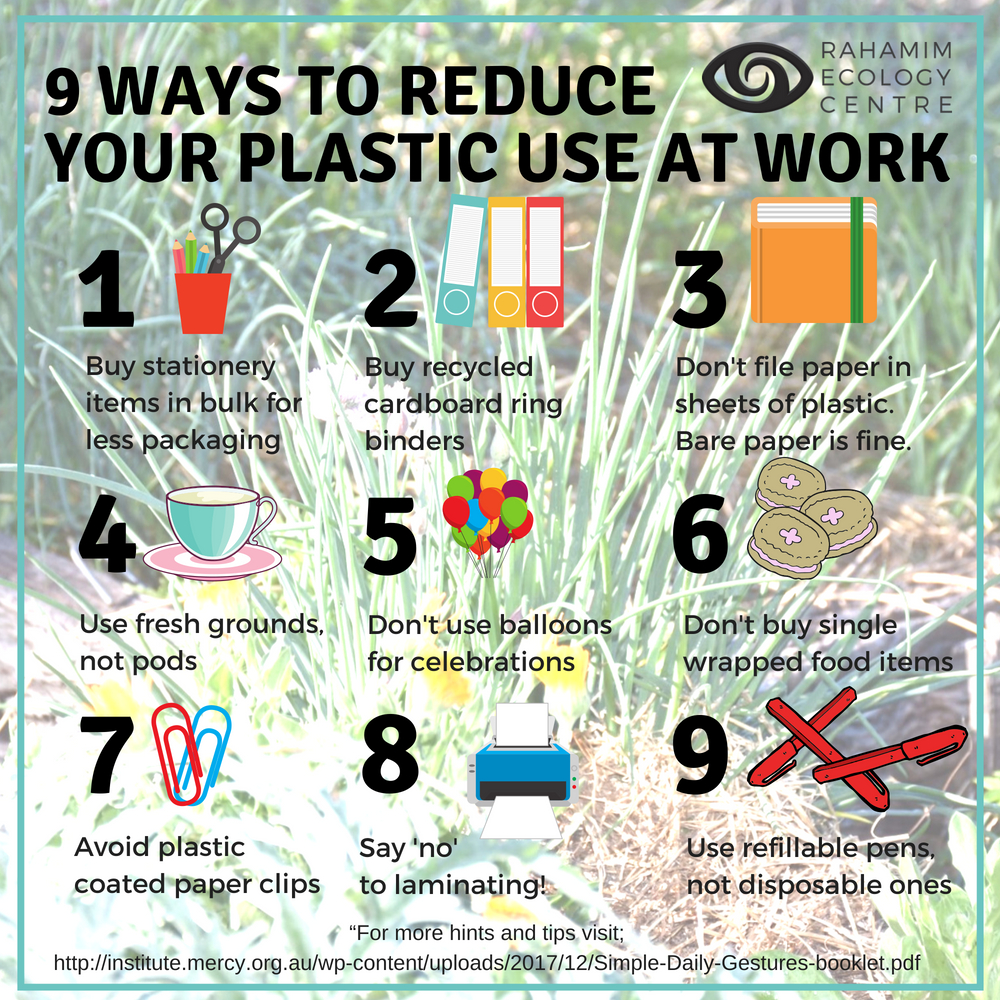 Although Catherine McAuley never knew the convenience and challenges of plastic, her extensive experience in the Dublin cholera and typhus epidemics in the 1830s taught her first-hand the impact of contaminated water; inadequate means of waste disposal; and environmental pollution. Today, the enormity of the challenges posed by plastic pollution are well known, ending up in the food chain, threatening all in the community of life.
This July, over two million people around the world are choosing to be part of the 'Plastic Free July Challenge', reducing their consumption of single-use plastics in July and beyond.
Starting as a small, local campaign for individuals to raise awareness and change behavior, the campaign has grown to include businesses, community groups, schools and industry inviting them to be part of the solution to the growing environmental issue of plastic waste.
In his encyclical Laudato Si', Pope Francis asks us to focus on "avoiding the use of plastic and paper, reducing water consumption, separating refuse, cooking only what can reasonably be consumed, showing care for other living beings, using public transport or car-pooling, planting trees, turning off unnecessary lights, or any number of other practices." He then goes on to say that we "must translate into concrete ways of thinking and acting that are more respectful of creation."
​​​By encouraging people to be more aware of their plastic use, we can foster this respect and co-create a cleaner world for generations to come.
Nine ways you can reduce plastic use in the workplace:
1.    Buy stationary items in bulk to reduce packaging of individual items.
2.    Buy recycled cardboard ring binders.
3.    Don't file sheets of paper in plastic inside a folder.
4.    Use fresh ground coffee in a pot instead of a coffee pod machine.
5.    Use bunting (or similar) instead of balloons for celebrations.
6.    Don't buy single wrapped food items.
7.    Avoid purchasing plastic coated paper clips.
8.    Say 'No' to laminating.
9.    Use refillable or recyclable pens, not disposable ones.
You are invited to join others from across the Institute in a Plastic Free Morning Tea in your community, office or ministry during Plastic Free July. All you need to do is:
1. Learn about the issue of plastic waste at www.rahamim.org.au/plasticfreejuly
2. Invite colleagues to join you for a Plastic Free Morning Tea at a date (during July 2018) and time which suits
3. Take some photos or write a few words about your morning tea and send them to contact@rahamim.org.au
These plastic reducing behaviours, and many more, can be found in the "Simple Daily Gestures" booklet.
Messages to: Leah Moulden, Rahamim Ecology Centre