Archived News Item
Remembering the Past – Looking to the Future
October 28, 2014
Many will be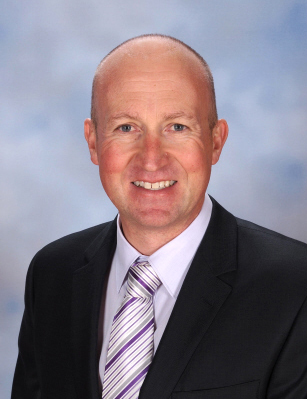 aware I am new to the St Francis Xavier Primary School Family. Both I and my family are very pleased to be here and have been struck by the strength of the community and the high regard in which our primary school is held. Our school has a rich history that interconnects so many of us.
It is this connection between the past and the present that we are celebrating this year, 2014. During my daily interaction with students, staff, parents and the wider community I have become aware of many different stories that bind us together. From the multiple generations that have attended St Francis Xavier as students, to the staff that have committed so much of themselves to the school.
I have had the privilege this year to hear many stories about the history of our school, and speak to many past students. Those that attended as boarders, young boys living far away from home under the care of the sisters. They have amazing stories of friendships formed, friendships that remain today. They tell of a community that cared for them, nurtured them and developed them. They tell of an education that assisted them to go forward, to realise their dreams and develop their potential.
I have also spoken to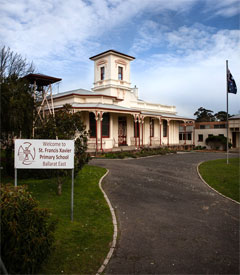 families, where a grandparent, parent and now children attend. They speak of a tradition that drives them to ensure that all generations are able to share in the joy of an education at St Francis Xavier (often affectionately known as 'Villa'). They speak about the good times and the shared experiences and values, the common themes and the people they met along the way.
Our school has a proud history, which in so many ways reflects the values that we hold dear. We have been able to keep our connection to the past strong and it influences all of us each day. One of these connections to our history is our environmental program. When the Mercy sisters first came to the site, they farmed the land to produce food for themselves and the children under their care. Today, although we are not a working farm, we are teaching our students the value of the land, how to produce from it and care for it, so that future generations can continue to benefit from it.
Not only does our school offer an education in the traditional areas of learning, such as reading, writing, mathematics and as a catholic school, religious education. We also provide education in the areas of sport, art, music, language and learning technologies. We strongly believe that education covers many different areas, and our students have interests in many of these. We are committed to providing different experiences for all, but at the same time working together to achieve great things.
As school principal I am always very proud of the achievements of our children. It is important that we acknowledge that these achievements are made possible because of the school community, the volunteers, the parents, the staff and the children themselves. All offer support and encouragement to each other and it is this support that drives all of us to perform at our best. It is this spirit, reflective of our past, thatis in each of us, that connects us to our history and drives us forward into our future.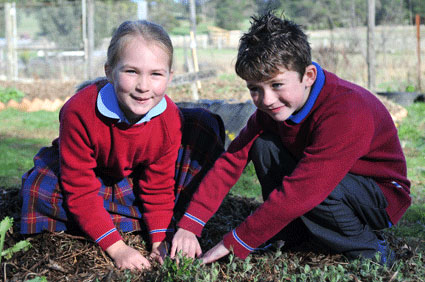 We are also looking towards the future, in the next decade the school will undergo a major transformation. The aim of this is to ensure that the school continues to provide a quality education, in the faith tradition and context passed on by the Sisters. This will ensure that our students are given the best opportunities to fulfil their potential. We are strongly committed to this goal and believe that every one of our students deserves the best possible education and the environment to achieve this.
So as we spend this year reflecting on our past, and the many gifts it has given us, we must also look forward. To a future that continues to educate under the values of the Mercy Sisters, a future that ensures we continue to strengthen our community and another 100 years of education, fun and spirit.
Messages to: Paul Bissinella – Principal