Archived News Item
REMEMBERING OUR PIONEER SISTERS
August 26, 2016
Another member of the first group of Sisters to come to Australia from Ireland on board the "Elizabeth" in September 1845 was Eliza Kelly.  Still a novice, she was chosen as a member of the group to travel to the Australian mission. As Sr. Mary Aloysius she was to spend fifty-one years in this new and challenging mission.
ELIZA KELLY
Eliza Kelly was born in Dublin, Ireland in 1822. She entered the Sisters of Mercy in Dublin on March 1, 1844. At the time of her arrival in Australia she was still a novice and her Religious Profession took place in the Holy Cross Convent in Perth on March 25, 1847. Her religious name was Sister Mary Aloysius.
She was appointed as Mother Assistant on August 6, 1858 and became Mother Superior on March 15, 1862, remaining so until 1883. One of her merciful acts was to write a letter of condolence to Isabella Ferguson wife of Colonial Doctor – Charles Ferguson -­ who had taken care of Sisters during their illnesses.  Isabella had been publicly scathing of the "popish women" and was critical of the education they were offering.
She then took over the office of the Sister in charge of Novices which at the time numbered one novice and thirteen postulants.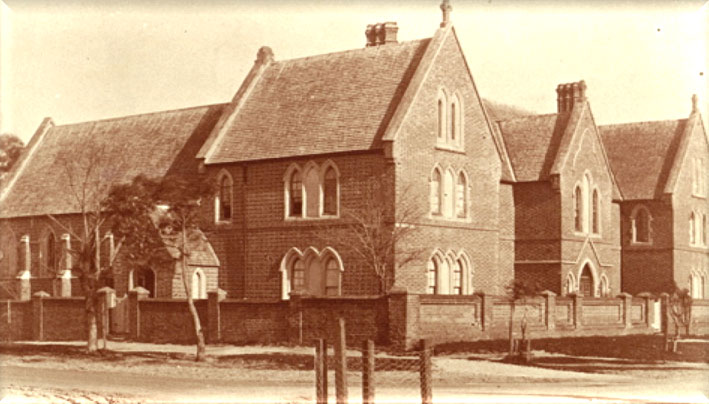 Sr Mary Aloysius was, however, a great administrator.  She was responsible for overseeing the building of the Victoria Square Convent which was completed in 1871.  She recognised that, in 1868 when the Bishop requested that the girls who lived at "The Home" in Goderich Street be transferred to the care of the Sisters of Mercy at Holy Cross Convent, the building would be entirely inadequate. So she set about beginning the process of building the new Convent.
Mother Aloysius was also a member of the opening of a branch Convent in York in 1872 – a community of four.  She also joined the new community in 1876 in the former Benedictine Monastery at Subiaco.
In 1882 she returned to Ireland with Mother M de Sales Byrne to invite Sisters of Mercy and young women interested in missionary work to come to Australia.  In 1883 she returned with three professed Sisters, one novice and eleven postulants. The arrival of these women into the Perth Community inspired fresh courage and confidence.
Mother Aloysius was regarded as "a highly cultured woman, a linguist, a poet and a writer of no mean ability." W.A.R 6.11.1896 .
Her death in October 1896 brought innumerable expressions of regret on her passing. Mother Aloysius had become universally loved and who, for the previous fifty years, had contributed so graciously and so effectively to the life and culture of the newly established Swan River Colony.
Taken from the booklet "The Pioneer Women" prepared by Joan Smith rsm