Archived News Item
Religious welcome govt's new plan on refugees
October 20, 2010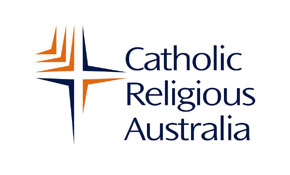 Moving children and vulnerable families out of immigration detention centres into community-based accommodation is a major step forward in the way recent Australian Governments have responded to asylum seekers and refugees, says Catholic Religious Australia (CRA).
Father Tim Norton SVD, Acting President of CRA, the peak body for leaders of religious orders and institutes in Australia, said this week's announcement by the Gillard Government was a positive move in the way Australia thinks about and understands its obligations to people who are fleeing situations of war, poverty and violence.
"Giving people a 'fair go' is in the Australian psyche; we must put this into practice especially with the most vulnerable – the children.
"The location of most detention facilities, along with their overcrowded nature, means that children suffer unnecessary emotional and educational deprivation. Australia can and should do much better than this. It is important for ALL children to be living in suitable accommodation with appropriate supervision and with access to good educational and healthcare facilities."
Father Norton added that many of CRA's members – including the Jesuits, Sisters of Mercy, Loreto Sisters and Christian Brothers through the Edmund Rice Centre – have been supporting asylum seekers and refugees for many years.
The Sisters of Mercy, who work closely with the Jesuit Refugee Service (JRS), have had long involvement with refugees both overseas and in Australia. Since December last year four sisters have spent time on Christmas Island supporting asylum seekers. One sister currently works at the Curtin Detention Centre, and a number of others are working in various refugee settlement programmes.
As well, Mercy Sister Maryanne Loughry, Assistant Director of JRS, is a member of the Minister for Immigration's Council for Immigration Services and Status Resolution.
Sister Caroline Ryan RSM, Vice President of the Institute of Sisters of Mercy Australia, said her Institute was in strong support of the government's decision because it was in keeping with the best principles of Catholic social justice.
She said its deep values of respect for human dignity and human rights are central to the Mercy tradition.
"Being an asylum seeker is not a crime. These people are among the most vulnerable. As women committed to the Gospel, it is our privilege and duty to advocate for them."
CRA's members have also welcomed the government's announcement that it will work with community and charitable organisations to rehouse this group of people.
Father Norton said that in partnership with congregations with expertise and experience in this area, CRA would do its utmost to collaborate with the government to provide professional services and accommodation to support these families to settle into new communities.
Sister Caroline added that a number of Mercy congregations have made housing available to refugee families, as have other Church agencies.
"It is important to say that no housing stock that will be used for these families would be taken from housing for those who are great need such as homeless men and women."
Source: Catholic Religious Australia