Archived News Item
Reflection on the Beatitudes and "The Cry of Earth and the Cry of the Poor"
September 30, 2019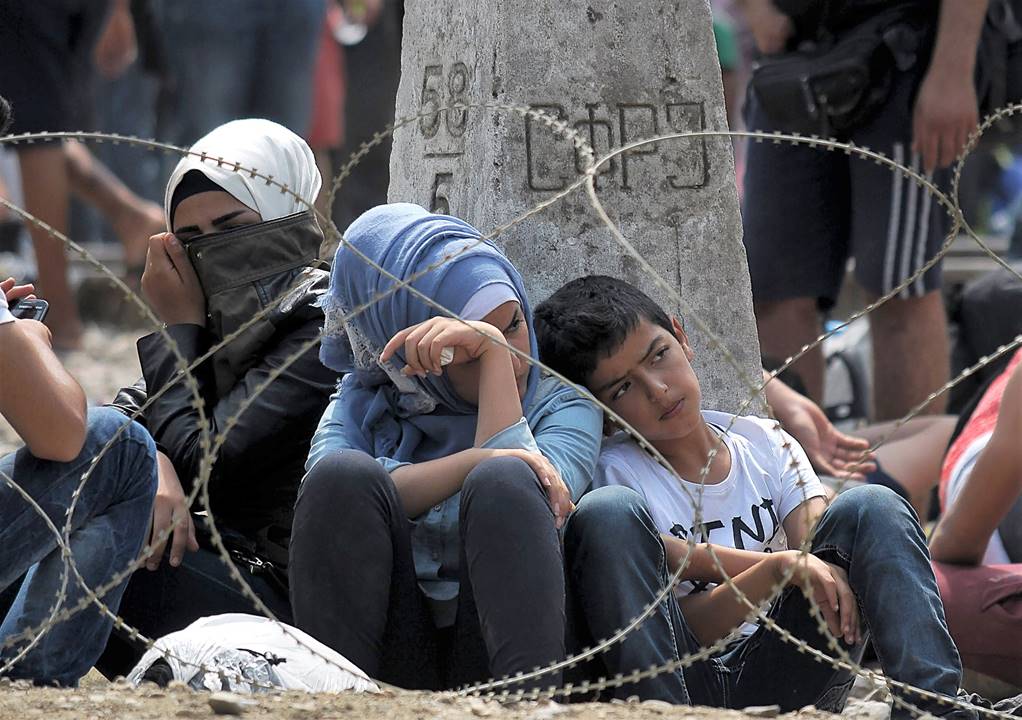 Matthew offers a list of statements that begin with "Blessed are…," which equate in today's language to "fortunate," "happy," or "congratulations." Jesus' list of those who are "happy" or "congratulations" were addressed to: the poor in spirit, those who mourn, the meek, those who hunger and thirst for righteousness or justice, the merciful, the pure in heart, the peacemakers, those who are persecuted for righteous' sake, and those who are persecuted, reviled, and slandered because they follow Jesus.
Imagine what was it like for the original listeners to hear the Beatitudes, or for you to hear someone says how "fortunate" or "happy" you are when you are weeping or mourning for a dead member of your family? – Shock! or Nonsense! – that would be our reaction or response.
It is important for us to understand what Jesus meant to be poor, meek, hungry and persecuted at the time. For Jesus in Matthew's gospel, to be poor or poor in spirit or meekness is all about humility, simplicity of life, and awareness of our dependency on one another and ultimately, on God. Lending a hand and helping each other out when we are in need is a gesture of being poor in spirit. However, to be poor in spirit is more than just about helping the poor, but we must become like the poor – in their simplicity, generosity, and dependence on God.
To mourn is to contemplate our failures, our powerlessness and accept our own human limitations and allow God to comfort us. To be hungry and thirst for righteousness is to yearn for justice and to feel the ache and pain of the oppressed, and stand up for justice even if that would put our lives in danger.
To be pure in heart is to be a person of integrity and allow God to cleanse our corrupted and deceitful thoughts that would put down one's worthiness, or would affect our relationship with God, with others and with ourselves. The Jewish tradition, at Jesus' time, had a high regard for purity. They regarded many things as unclean due to skin disease, bodily discharges, touching unclean things, and eating unclean foods. Their purity laws excluded many people (for example tax collectors, people with infirmities, sinners and the Gentiles) from the community and from worshiping or sharing table fellowship. Jesus speaks frankly of those who strictly keep the purity laws and honour God in words while their hearts are far removed from God "This people honors me with their lips, but their hearts are far from me" (Mt 15:8).
There was so much injustice and corruption in the society of Jesus' time. The Beatitudes are not just a promise of reward for those who suffer unjustly and a prediction of the turnabout of the status quo. The Beatitudes describe the vision of the personhood or the qualities of the person that Jesus wants us to be. Those whom Jesus declared "blessed" are not so because of their present situations, which seem quite disadvantaged and vulnerable, but are so in view of a future situation that will come for them through the grace and fidelity of God.
Who are the truly poor and powerlessness in our society today? I would say that the refugees and asylum seekers, and the victims of the destruction of the Earth, are the truly poor and major victims of injustice in our world today. The refugees and asylum seekers are human beings. They are one of us and they are our neighbours. If we strive to be peacemakers and to hunger and thirst for justice, we cannot just ignore "the cry of the earth and the cry of the poor" (Pope Francis, Laudato Si #49) in our world today.
Refugees and asylum seekers are human beings like all of us; they have the right to be safe, the right to seek protection and to have safe refuge. We live in a world in which greed, fear and power are our weapons instead of love. We want to have more and be more. We fear that bringing more refugees and asylum seekers to our country could reduce our individual share of the wealth of our nation. Jesus was once a refugee when he was an infant. When we deny sharing the pain of our poor refugees and asylum seekers we deny Jesus and God, for Jesus said: "for I was hungry and you gave me no food, I was thirsty and you gave me nothing to drink, I was a stranger and you did not welcome me…,' 'Truly I tell you, just as you did not do it to one of the least of these, you did not do it to me' (Mt 25:42-43, 45).
If we say that we love and care for the poor, the disadvantaged and the oppressed in our world but we do not care for our planet Earth, conserving the environment, we have a deceitful heart which is totally opposite to the "pure in heart" to which Jesus addressed "happy" or "congratulations". The ones who are most affected by global warming and climate change today are the poorest of the poor in our world. Poorer countries are disproportionately affected by climate change, while it is wealthier nations that are emitting the major proportion of greenhouse gases which speed global warming and the changes in climate. Global warming and climate changes are caused mainly by the rich world, but it is being paid for by the poor whose daily food supply and access to increasingly scarce clean drinking water is hugely impacted.
Care of the environment is inherently connected to the care of the poor. If we really love our neighbour – the second of the two great commandments: love God with all your heart and love your neighbour as yourself – we have to be concerned about conserving the environment. Taking care of the Earth is ultimately about justice for the poor and about loving one's neighbour as one's self.
In the spirit of the Beatitudes, maybe it is time for us to collectively mourn with one another, with our neighbours, and with our poor Earth. We need to reflect on our human consumption, our uses of natural resources and to change our lifestyles in order to save our poor neighbours, our common home and our future generations.
Season of Creation 2019
Messages to: Duyen Nguyen RSM