Archived News Item
Reaching Out For World Peace
October 29, 2014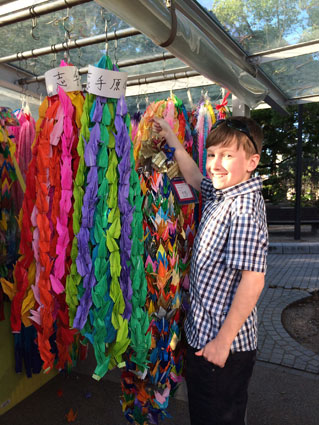 During our recent School holidays Mum, myself and Mrs. Bourke from the office, went to Japan on an adventure. I've always been interested in Japan…In fact I attended a Japanese Kindergarten on the Gold Coast!
In order to prepare for Japan I read a book called 'Sadako and the 1000 paper Cranes'. This is such a sad story about when an atomic bomb was dropped on Hiroshima…a city in Japan that we were to visit.
That got me thinking about Peace and how we could help…so I wrote to our Principal Mr. Bissinella about our school making some cranes to take to Japan to the Peace Park in Hiroshima. Sensai Fox, our Japanese Teacher wanted to help too…so she made cranes with all the kids here at school. They looked amazing!!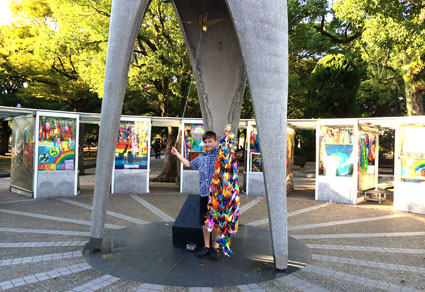 We took them to Hiroshima to the peace park as a sign that we all want PEACE in our world too! We were really proud to take them all the way to Japan from St. Francis Xavier Primary in Ballarat, Australia.
On Sunday 21st September we celebrated International Peace Day. Let's keep working together to promote Peace in our World.
Messages to: Darcy Afford