Archived News Item
Rahamim Team Welcomes Stop Adani Convoy
May 30, 2019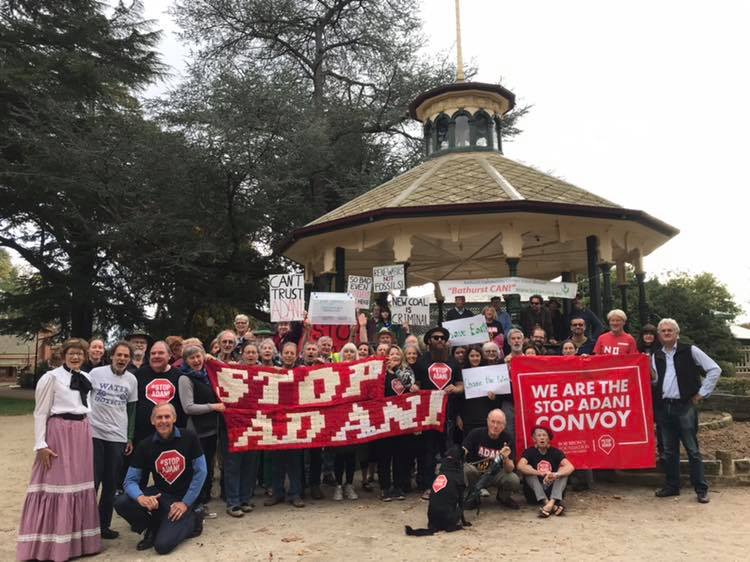 The team at Rahamim Ecology Centre, were part of a group who welcomed the Stop Adani convoy to Bathurst. The convey had travelled from Hobart, through centres including Melbourne, Albury, Sydney, Brisbane, Hervey Bay, to the Galilee basin (proposed Carmichael mine area) and back down to Canberra where they concluded with the Vote Climate rally at Parliament House.
During the Bathurst gathering, Rahamim educator, Sally Neaves, was proud to present a message of support to Bob Brown and the convoy, along with Cr John Fry and BCCAN president Jack Fry.  The work of one of our River Yarners, Tracy Sorensen, who had crocheted her own "Stop Adani" sign, was presented to Bob Brown.
The purpose of the convoy was to show community commitment and peaceful opposition to Gautam Adani's proposed mine. According to their website, the #StopAdani https://www.stopadani.com/movement has five key motives:
Questioning Adani's trustworthiness: they are under investigation for involvement in tax havens, fraud, corruption, and pollution disasters.
Coal threatens life: The mining, transport, and burning of coal kills people. Pollution from burning coal is the single biggest contributor to dangerous global warming, threatening our way of life.
Protecting Water supplies: Queensland is in drought. Adani's mine will take out at least 270 billion litres of water over its lifetime. draining rivers, ancient springs, and aquifers of the Great Artesian Basin.
Preventing Global Warming: Burning the coal from Adani's mine will lead to more extreme weather and further destruction of the Great Barrier Reef. The Adani mine will create up to 4.6 billion tonnes of carbon pollution. It would also create infrastructure in the area for more mining into the future.
Recognising Indigenous Rights: Adani's mine, rail and port project will destroy the ancestral lands, waters and cultures of Indigenous people. The Wangan and Jagalingou people have said no to Adani four times and are battling Adani in the courts.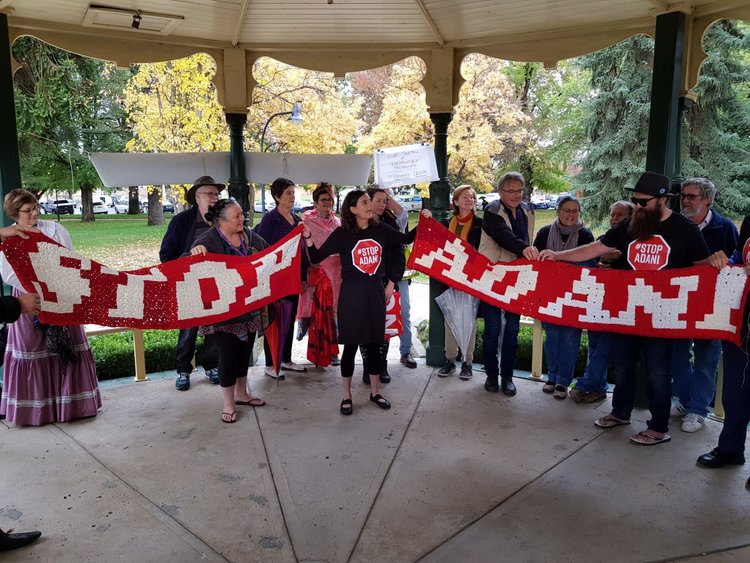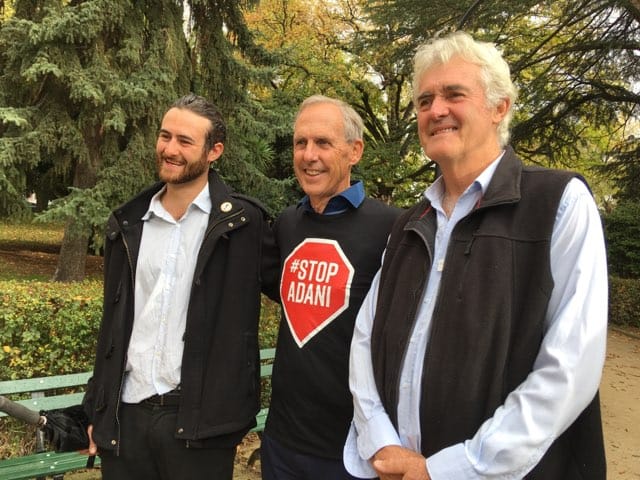 Messages to: Rahamim Ecology Centre