Archived News Item
Queen's Birthday Honours for Adelaide Mercy
June 17, 2010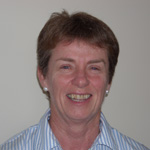 Congratulations to Maryanne Loughry RSM (Adelaide) who was recognised this week, along with 473 other Australian citizens, in the 2010 Queen's Birthday Honours list for her commitment and service to the community.
Maryanne was awarded a Member of the Order of Australia (AM) "for service to the community as an advocate for displaced persons and refugees".
Since 2007 Maryanne has been Associate Director of Jesuit Refugee Service Australia. She is also a visiting research scholar at the Centre for Human Rights and International Justice, Boston College, USA, and the Refugee Studies Centre, University of Oxford, UK. Her research focuses on the psychosocial effects of climate-induced displacement in the Pacific.
From 2005 until 2007, Maryanne was Executive Officer of Mercy Works Inc., the relief and development agency of the Institute of Sisters of Mercy of Australia.
Maryanne has worked as a psychologist and trainer in the Indochinese refugee camps in the Philippines (1988) and the Vietnamese Detention Centres in Hong Kong (1990 and 1992-1993). Her doctoral work explored the impact of detention on unaccompanied Vietnamese children.
Responding to this week's announcement, Maryanne said she was pleased to accept the award, seeing it as "a small way of saying how much advocacy for refugees and asylum seekers is necessary and valued by the wider community".
Download an article from the Wentworth Courier here and The Catholic Weekly here.