Archived News Item
POSITIVE PARTNERSHIPS BETWEEN HOME AND SCHOOL
December 7, 2015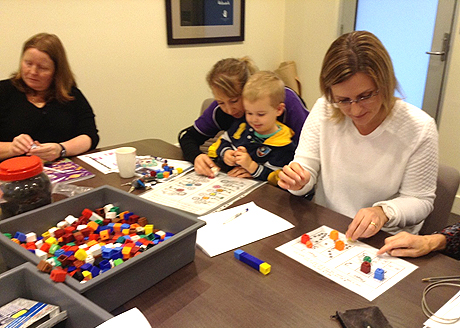 The Family Learning Program, based on the Share Program ('Share'), was developed in the United Kingdom in the 1990's and implemented successfully within all types of schools throughout the UK. After spending some time in the UK and seeing at first hand the positive learning outcomes derived from 'Share', I became a Share Trainer. Subsequently I was delighted to gain permission from the Director of Catholic Education in the Ballarat Diocese to introduce Share to primary schools within our Diocese.
The St Alipius' Parish School community at Ballarat East believes that the most effective learning takes place when there are positive partnerships developed between home and school. This belief reflects the philosophy of 'The Early Years Learning Framework for Australia' that 'children thrive when families and educators work together in partnership to support young children's learning', (DEEWR) (2009).
In 2011 St. Alipius' Parish School implemented an adapted version of 'Share' designed to involve parents in their children's learning and development. Under the wise guidance of Claire O'Halloran, trained to implement the Program, parents of children in the Early Years (Foundation to Grade 2) participated in 'Share', renamed the Family Learning Program (FLP). The philosophy for the FLP is based on the 'Share' philosophy and includes aims such as developing positive partnerships between home and school; practical 'hands-on' approach to involve parents and increase their cooperation in the education of their children; and developing enhanced relationships between parents and children.
'Hands on' sessions conducted at the school are based on current curriculum topics derived from areas such as reading, writing, and mathematics. We also look at practical ways to deal with children's emotional needs. During sessions parents use a range of stimulating resources and activities to enrich their understanding of how and what children are learning. In the home, parents use similar resources and activities to work with their children to consolidate the topic/emotional need focus for the week.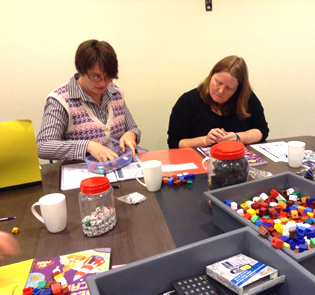 In 2014 we gathered feedback from parents and their children who have been involved in the FLP. Included are some highlights of parents' and children's responses:
Parents valued the 'well-structured program that gave some fantastic suggestions and ideas' to help children learn; confidence to communicate with the school about children's learning; hearing from other parents about what has been useful/successful for them; seeing what the school offers to support children's learning and social development; and using different learning styles to get the best out of their own and their children's learning.
Children valued setting up the learning space at home; working with their parents on small projects; developing confidence in learning via new resources, ideas and activities; the fun and creative aspects of learning; seeing immediate results themselves; organisational skills; and increased self-esteem. Since the initiation of the FLP at St. Alipius' Parish School it is heartening to learn of the parents', children's and Claire's continued appreciation of and commitment to the Program. It is encouraging to note that as a result of the training sessions other schools have initiated the FLP and are reaping positive outcomes in their school communities.
If you are interested in learning more about the Family Learning Program please contact:
• Mary Nuttall rsm – Australian Catholic University, Aquinas Campus
Messages to: Dr. Mary Nuttall rsm
Reference:
Department of Education Employment and Workplace Relations (DEEWR). (2009). Belonging, being & becoming: The early years learning framework for Australia. Retrieved from https://www.dss.gov.au/sites/default/files/documents/05_2015/belonging_being_and_becoming_the_early_years_learning_framework_for_australia.pdf