Archived News Item
Perth sisters honoured for service to education
May 24, 2007
Three Sisters of Mercy were integral to a celebration held recently in Perth to honour teachers who have served for thirty years or more in Western Australia's Catholic Education system. Sister Joan Smith (Local Communications Facilitator, Perth) reports.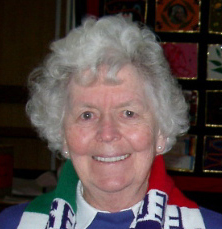 Mercy Sisters who received certificates were Sisters Mollie Wright and Perpetua Della Marta, while Janette Gray was keynote speaker at the gathering.
Sister Mollie Wright (pictured right), currently in Pastoral Care ministry at Mercedes College, works closely with students and teachers who are involved in the Mercy Outreach Soup Kitchen.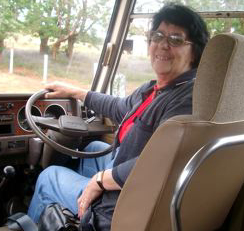 Sister Perpetua Della Marta (pictured left), who is involved in music and singing at Mercy College Koondoola, is also a member of the College Board at Santa Maria.
Sister Janette Gray was keynote speaker at the large gathering of teachers who received certificates at this inaugural breakfast. Jan's topic for the occasion was "Walking Together in a Spirit of Reconciliation and Forgiveness".
All present were deeply touched by Jan's reflection and challenging concepts. Teachers are still commenting on how thought provoking it was.
Ron Dullard, the Director of Catholic Education Office in WA said: "Each of the people recognised was a fine example of selfless commitment and dedication to the development of the young people in our schools… there are thousands of former students who can directly attribute their success to the influence and guidance of these very special individuals."
From: Sister Joan Smith (Local Communications Facilitator, Perth)
Email: joanis@ozemail.com.au