Archived News Item
Pastoral Ministry Gathering
December 12, 2013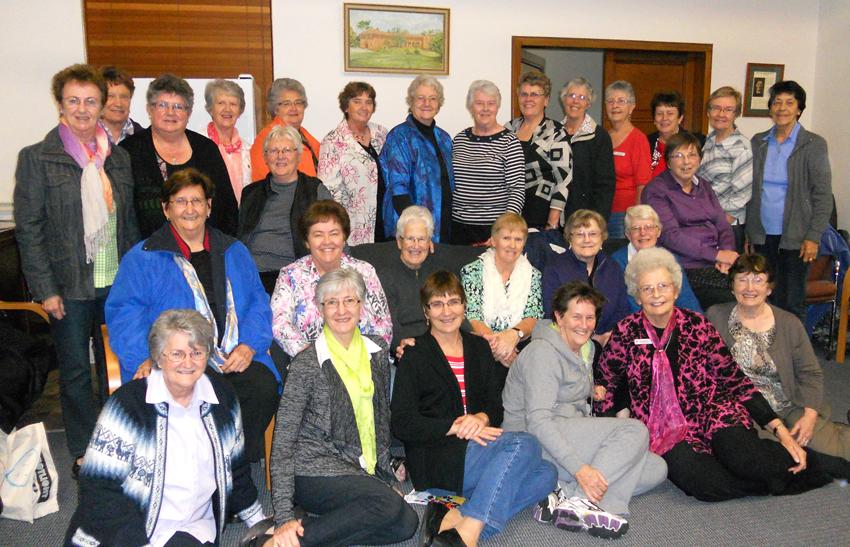 Twenty seven Mercy sisters engaged in various pastoral ministries across Australia met together for two days, 17-18 November, at Canisius College Pymble (Sydney). Almost every ISMAPNG Community was represented including rural and regional areas. Eveline Crotty RSM (Community Central B) and Janette Gray RSM (Community South C) worked through a Theological Reflection Process with the group. The theme of the gathering was drawn from the ISMAPNG Vision statement's concept of "extravagant hospitality" — Building Bridges: A Journey from Isolation to Connection.
The participants shared the realities of their current ministries, including the extraordinary opportunities and privileges given them by the people they meet through their involvement. They also spoke of their difficulties, through isolation, paucity of funding, and gender problems largely emanating from insufficient acceptance of the competence and contribution of pastoral work in some institutional settings. Eveline led them in small groups through a critical social analysis reflection with an emphasis on their personal and psychological challenges, the holders of power, socioeconomic needs, geographic limitations, and myths that they constantly confront.
To develop further their reflection on bridge-building, Jan drew on the Gospel story about the disabled man's friends who by lowering him through the roof bridged him into Jesus' midst (Luke 5:17-26), a Mercy Story from Catherine McAuley about a tornado in Dublin and the bridge this makes to the Tacloban disaster in the Philippines (Mary Sullivan, The Path of Mercy, pp.254-256), and another example of bridge-building by faith companions in the past. Through this theological conversation the sisters were encouraged into our Tradition's sources.
These discussions provided a further opportunity for Eveline to call the sisters to assess what the challenges are that they are facing, having drawn together the data shared in the three previous exercises. They then checked these against their initial sharing of their experiences. She then asked them to suggest what positive action they could take in response to these challenges.
It was a friendly generous group of women who demonstrated warm Mercy hospitality and companionship, while they were prepared to concentrate on the process throughout two hard-working days. Thanks to Margaret Moore and the Mercy Mission Team for organising this gathering and it's very worthwhile results.
Janette Gray RSM
Messages to: Margaret Moore