Archived News Item
Participate in the Mercy Justice Conference online
November 3, 2009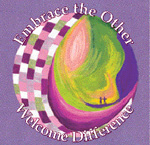 Sisters and friends are encouraged to be part of the conversation during the Institute's Mercy Justice Conference from November 6-8. Add your thoughts if you are a participant or even if you are not actually present at the conference.
After each session (including keynote addresses), participants and those at home are invited to post new ideas or to add comments on the Australian Mercy Website in the Blogs section of the relevant Focus Area.
HOW TO USE THE FOCUS AREA BLOGS
How to Post New Ideas:
Prepare your statement or document and take it into the computer area within the conference facility.
Ask assistance of the attendant (For those not at the conference email your statement or document to shirley@goulburn.mercy.org.au)
How to add comments to statements and documents already on the website (You can do this on any computer):
Open the Mercy website: institute.mercy.org.au
Click on the relevant Focus Area
Click on "Please Visit the (Focus Area Name) blog for more information and to share your thoughts"
Under the post on which you want to comment click on "Comments"
Fill in the dialogue boxes as you require
Click on "Submit"
For more information contact: Shirley Garland RSM