Archived News Item
Orientation to Mercy and Nurturing the Mercy Mission
April 8, 2020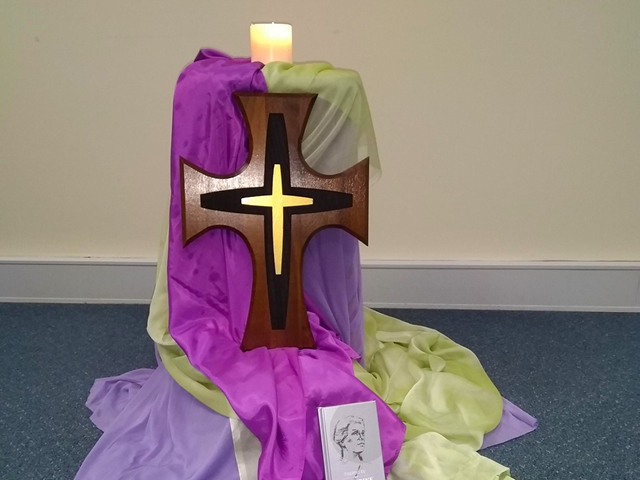 The Faith Life and Ministry Education Team have recently conducted seminars for new staff and for those responsible for nurturing the charism of Catherine McAuley in their workplaces. 
The one-day Orientation to Mercy seminars for staff new to the Institute and its incorporated ministries and an accompanying seminar, Nurturing the Mercy Mission, for Directors of Mission, Assistant Principals – Religious Education (APRE), Religious Education Coordinators (REC) and others responsible for the nurturing of charism and values in their workplace, were offered at Leichhardt, Alphington (twice), Perth and Cairns in February and March.
The Adelaide sessions scheduled for last week have been postponed due to the rapidly changing situation with Covid-19.
Whilst the seminars were developed primarily for the Institute and its incorporated ministries, invitations were extended to staff at Mercy heritage schools in the local areas.
Response from the heritage schools was positive as many are keen on connecting with their histories.
An added incentive for teachers was the fact that the seminars are accredited with the Catholic Education Offices in VIC, SA and WA for their professional development requirements.
Shorter variations of the seminar were presented to staff at Sacred Heart College, Geelong and Notre Dame Primary School, Perth at their invitations.
Facilitated by Annette Schneider RSM, Anne McGuire RSM and myself, the foci of the Orientation to Mercy were:
An introduction to Catherine McAuley and the Sisters of Mercy in Australia and Papua New Guinea, and in the wider Mercy world;
An introduction to Catherine's letters;
The Works of Mercy;
Ministries within ISMAPNG;
One Mercy Mission and Mercy Values
Two Sisters from the local area also shared their stories at each seminar.
The feedback from participants was extremely positive with many asking to be informed of future presentations of the seminars, so that school principals could arrange for their staff to attend, and Diocesan Catholic Education Office staff could recommend the seminars to the Principals, APREs and RECs of other Mercy heritage schools with whom they worked.
It was really uplifting to receive comments like "Thank you so much for making our school really feel like we are a part of the Mercy family".
Information on and online registration for future formation programs can be found here.
Carole Gan
FLAME Coordinator
carole.gan@ismapng.org.au