Archived News Item
OPEN HOSPITALITY IN SINGLETON
September 10, 2015
"Open Hospitality Day" a great success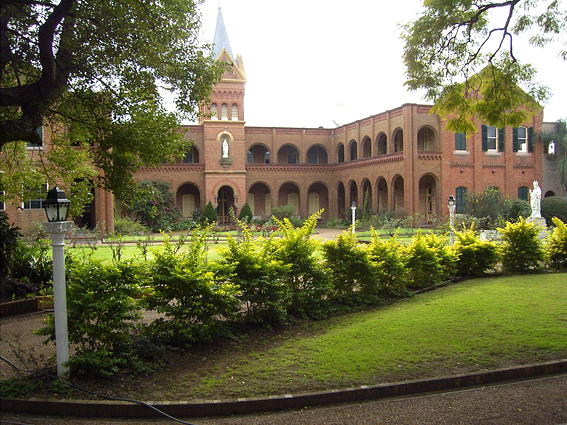 140 years ago, on August 30, the Sisters of Mercy arrived in Singleton. To commemorate this momentous occasion, an "Open Hospitality Day" was held on Sunday, 23 August 2015 at the Sisters of Mercy Convent, Singleton, now known as 'Sacred Spaces'.
The doors to the convent were thrown open with members of the public invited to come in, take a look around, and join the Sisters for a cup of tea, coffee and scones. Lunch was provided by the local Lions Club by way of a barbecue. Even although it was really barbeque weather with the day not so sunny and indeed rain for most of the day, nearly 300 people joined us for the event.
People travelled from far and wide to take the opportunity to wander through the 123 year old building. Visitors came from Sydney, Newcastle, around the Hunter Valley and of course, of our own local community was out in force.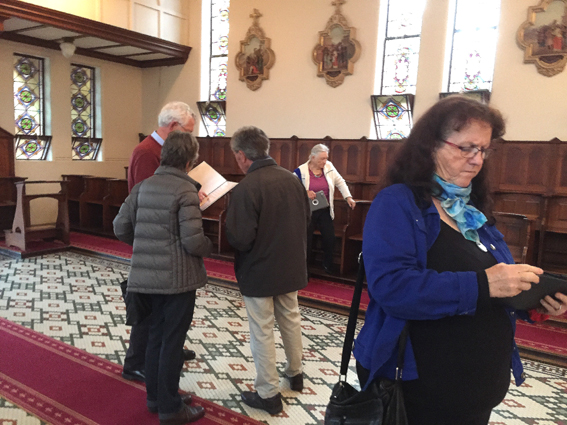 The reasons people came along ranged from those that recognised what a beautiful building the convent is and wanted to take a look inside, to former St Catherine's students who were never allowed into the convent and so took this opportunity to take a peek. No one was disappointed.
The high ceilings, large windows, stained glass features and of course the ninety year old Chapel were all highlights for our visitors. Displays of memorabilia, including travelling trunks, habits and everyday items were of special interest to those wandering through the many rooms in the Convent. Ordinary life in a Convent was also on display with an example of living quarters being opened to visitors and the many items that are on display in the Museum.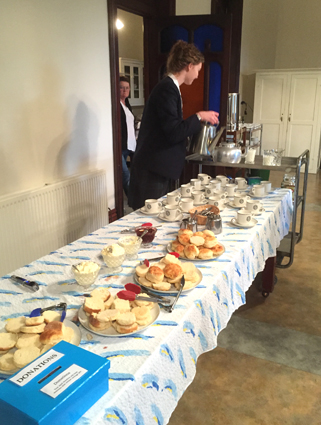 We were joined by the Director of the Upper Hunter Conservatorium of Music, Mr Jeremy Fletcher, who treated visitors to a musical experience in the Chapel. Mr Fletcher played the century old organ and provided a beautiful atmosphere to a delighted audience.
Assisting with the tea, coffee and scones were senior school student representatives of St Catherine's College in Singleton. These students not only provided wonderful assistance for the day, but were also great ambassadors of their school.
Overall, the day was deemed a great success not only by the staff, volunteers and helpers, but also the many Sisters of Mercy that were able to join us for the day and participate in commemorating the arrival of the Sisters to this lovely place 140 years ago.
Messages to: Cynthia Mulholland
Events & Marketing Co-ordinator – Sacred Spaces
PHOTOS
1. The Sisters of Mercy Convent, Singleton.
2. Volunteer guides were available throughout the Convent to purpose and history of the Convent.
3. The morning tea is laid out by students of St Catherine's College in Singleton ready for the many visitors.