Archived News Item
Online Exhibition: The Sisters of Mercy during World War 1, 1915-1918
November 29, 2018

In late 2017, the Institute Archives began to compile material for an online exhibition to mark the 2018 centenary of the end of the Great War. The exhibition titled 'The Sisters of Mercy during World War 1, 1915-1918' had been proposed by the archivists from the Union of the Sisters of Mercy Great Britain and the Sisters of Mercy of the Americas.
They put a call out to the Mercy Archives around the world requesting records or photographs which were relevant to the theme of the Sisters of Mercy's involvement in World War 1 and how they had been impacted by the war. Once the material had been compiled, the exhibition was organised around the following themes: Those Left Behind, In the Convent, From the Front, The War Effort, Sister Nurses, and Armistice.
ISMAPNG archivists found a number of items which we felt were relevant and those which were eventually included were two framed tapestries titled 'Les Rameaux' from our Ballarat East collection; the diary of Verdi Schwinghammer from our Grafton collection; and documents and photographs from our Singleton collection.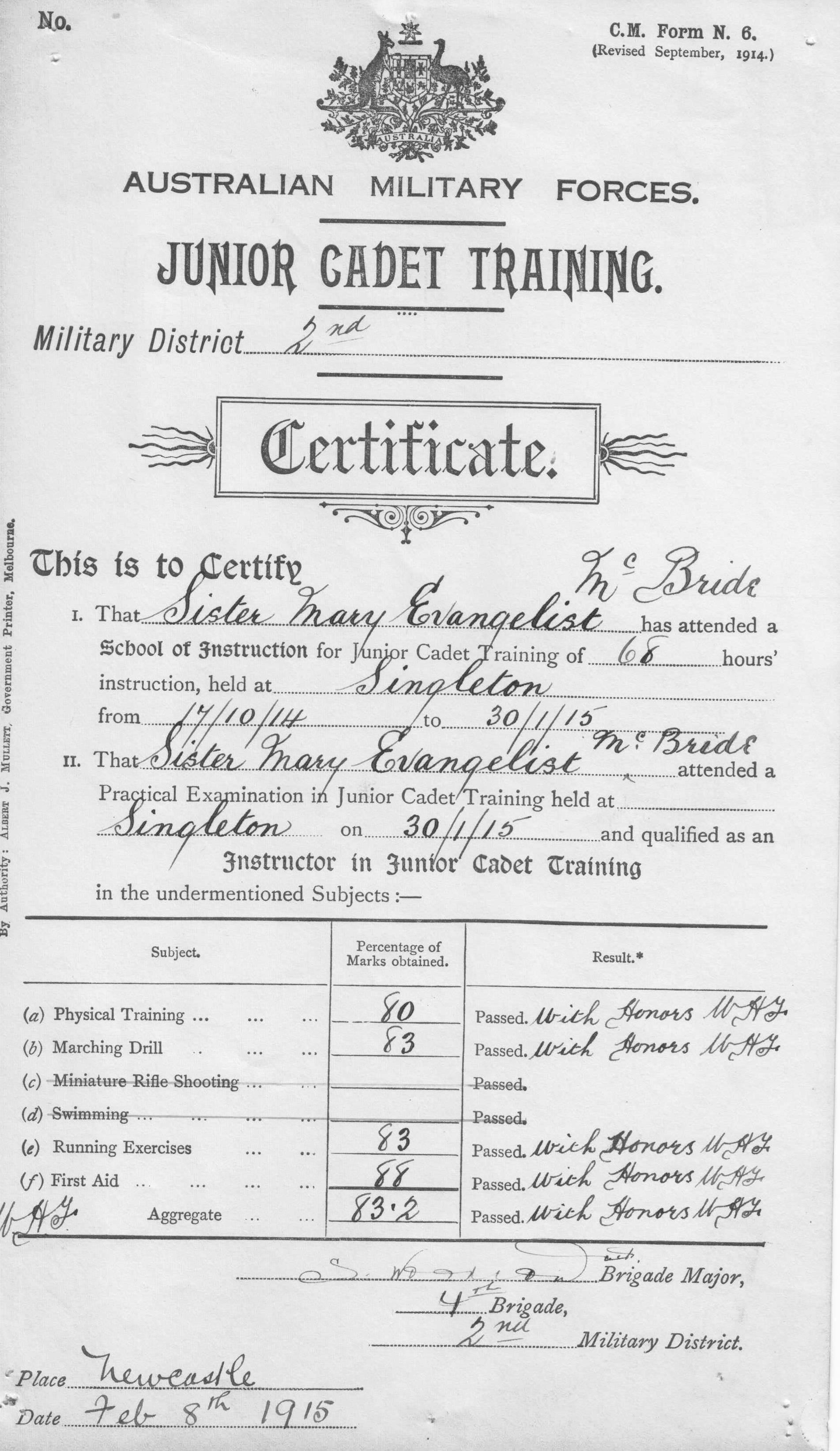 Other contributions came from the Mercy Heritage Center, Archives of the Sisters of Mercy of the Americas; Union of the Sisters of Mercy Great Britain Archives; Mercy Congregation Archives, Ireland; and the Archives and Heritage Centre, Institute of Our Lady of Mercy, Bermondsey.
Thank you to Olivia Parkinson, our Archivist in Melbourne, for her work on compiling our contribution.
Please follow this link to view the exhibition: https://mercyinthegreatwar.org/
Messages to: ISMAPNG Archives