Archived News Item
ONE CHARISM, MANY PATHS
May 24, 2016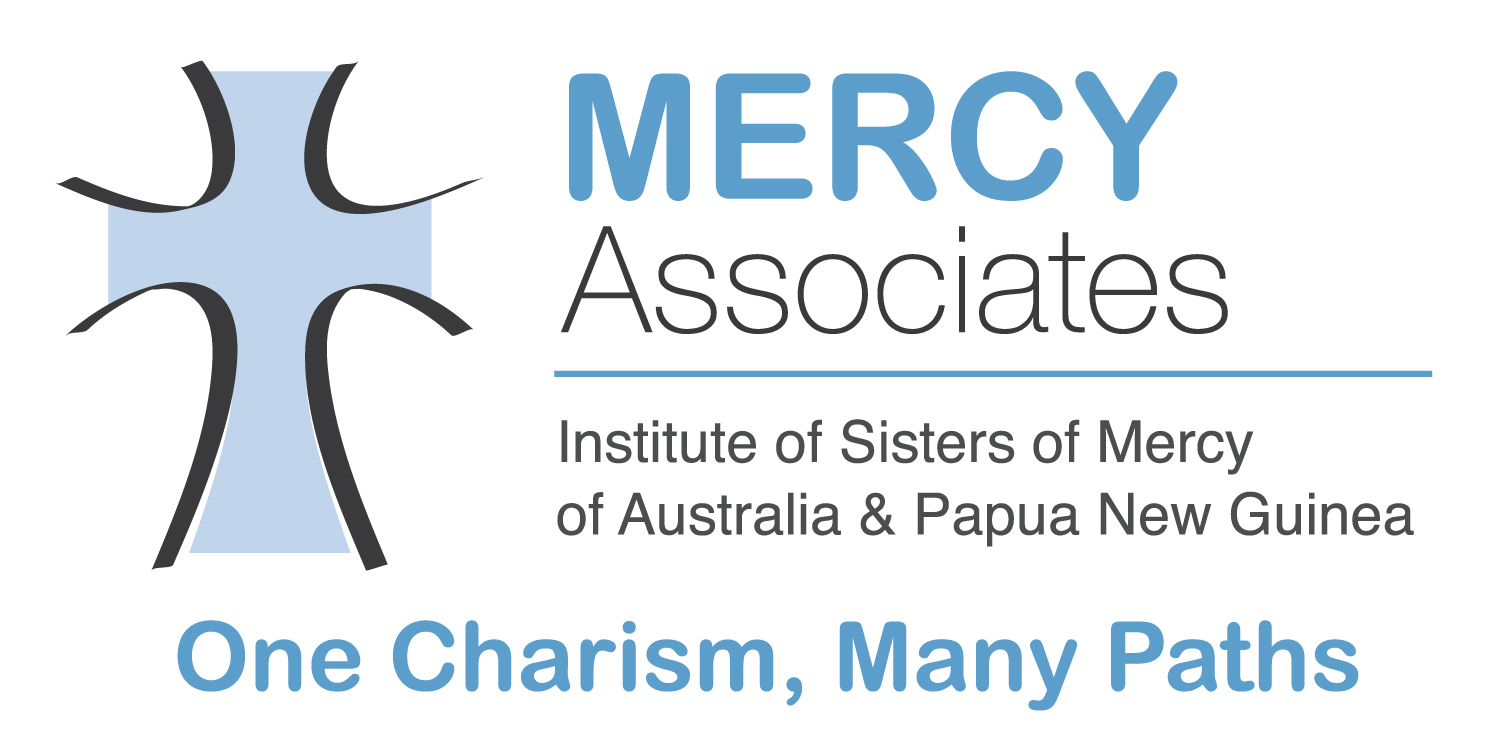 Over several decades there have been Mercy Associates groups operating around Australia, and though there has been common ground in what they do, there has been no formal way of uniting or connecting these groups.
The work currently being done to develop a framework for the future of Mercy Associates groups has included the development of a logo for their badge and communications, and a motto that captures the nature of their commitment to be Mercy Associates.
The logo is now finalised. One of the characteristics of logos is that their design is quite deliberate, with the intention of conveying visually a message about what they represent. This is so with the new Mercy Associates logo and motto as can be seen in the details of each.
The elements of the Mercy Associates cross, used in the badge and on documentation, serve to communicate some important aspects about identity and values. The interior cross is in the same shape as the exterior of the Mercy cross, worn by Sisters of Mercy around the world. The coloured interior of the cross is blue, a prominent colour in ISMAPNG branding, representing the relationship between Mercy Associates and the Institute of Sisters of Mercy of Australia and New Guinea.
The four sweeps around the coloured cross have multiple symbolic elements:
• They connect with the Mercy cross outline, as the Mercy Associates are connected with the Sisters of Mercy
• As they extend openly beyond all arms of the cross, they symbolise the openness of Mercy Associates to welcome lay women and men who share their commitment to living the charism of Mercy in their daily lives
• These extensions also symbolise the intention of Mercy Associates to reach out to the world, extending the reach of Mercy and complementing the work of the Sisters of Mercy.
The slogan "One Charism, Many Paths" highlights the core, enduring quality of divine Mercy, the Mercy of God, as it is lived out in the lives of people across the millennia. Revealed in perfection in the life of Christ, women and men across the ages have expressed God's Mercy in their lives. Catherine McAuley, foundress of the Sisters of Mercy, expressed God's Mercy in a way that was radical for a woman of her time, reaching out to serve the most needy in her city.
The charism of Mercy lived by Sisters of Mercy is an ongoing expression of the charism Catherine McAuley lived. Yet that charism may be lived by all women and men: the charism is lived by Sisters of Mercy in a specific way that involves life-long vows as religious women. For Mercy Associates the charism of Mercy is lived in their daily lives as lay women and men, always aware that just as each human being is unique, so also the way in which each will live the Mercy charism is unique – one charism, many paths.
Messages to: Carmel Ross – Executive Officer, Mercy Associates Implementation Committee