Archived News Item
On the front line during COVID-19
September 1, 2020
Kate Mannes RSM works as a Pastoral Care practitioner at the VMCH Residential Care facility in Bundoora, Victoria. Kate is one of the many heroes working in aged care, during what is an extraordinarily difficult time. 
While COVID has obviously impacted on the Bundoora residential aged care facility, Kate says that thankfully there has not been the outbreak of the disease that other resident facilities have had in Victoria and New South Wales.
"There has been obviously a heightened sense of anxiety among residents, relatives and staff. We have had a couple of lockdown scares, thankfully though all are well.
"Residents have been unable to leave the facility, unless absolutely necessary for medical care. Visiting with family has been heavily restricted and there are times when it has not been allowed at all.
"We have been organising more one-on-one visits from lifestyle workers and myself, to try and bridge some of the hardship being experienced.
Kate said video calls, including zoom family calls, have also been enormously helpful.
"While many of the measures have caused understandable hardship, residents and staff overall are willing to comply, as they are grateful we have been able to largely keep COVID out of this place.
"Days run very much the same, with a focus on infection control and PPE (personal protective equipment)", she said.
Kate's work includes assisting in organising activities for the residents, which has also had its challenges during this time.
"Additional stress has come from the fact that, at various times, the number of people able to gather at one time kept changing. Every day is definitely a new day! This made it difficult to organise activities such as bingo – which is popular among a lot of our residents," she said.
Kate said many of the residents are also missing the opportunity to attend Eucharist or receive communion.
"Like many other Catholics throughout Victoria, we have had to rely on participating in the Eucharist via livestream broadcasts. We try to gather them in small groups to have some sense of faith community.
"Bundoora is a relatively multicultural community and it has been wonderful that we have been able to access online Sunday Mass in a number of different languages, which I know has been appreciated by our residents.
"Some of the online Rosary broadcasts have also been popular," she said.
While so much focus has been on COVID, the rhythm of life still goes on.  Kate continues to journey with residents as they die (not from COVID) and provides support to them and their families.
"It is such a privilege being with people during the final moments of their lives, as well as praying with the family and providing support. As much as I can I try to bring some sense to this life changing event." Kate said.
When asked how she sustains her own spiritual and emotional wellbeing, Kate was quick to answer that she 'goes to bed and tries to sleep!'.
"While I love what I do, it can get exhausting and you do find yourself, tired a lot of the time.
"I am very luck to live in a cluster of sisters, who provide me with a lot of support.
"Although, due to COVID, I have not been able to see many of them face-to-face in recent months, I still feel very connected and supported by them," she said.
"I also have great family and friends who keep showing me great support, hopefully it is mutual. 'Front liners' are not the only ones going through this, so supporting each other everywhere, is essential," said Kate.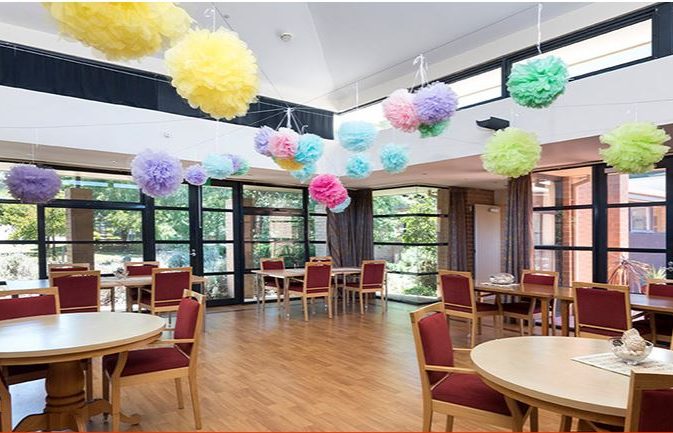 Messages to: kmannes@mercy.org.au