Archived News Item
NUBA MOUNTAINS TO MELBOURNE
September 10, 2015
How do you bring a dozen young graduate teachers and students from the war torn Nuba Mountain in the Sudan to talk to Australians about the genocide of their people?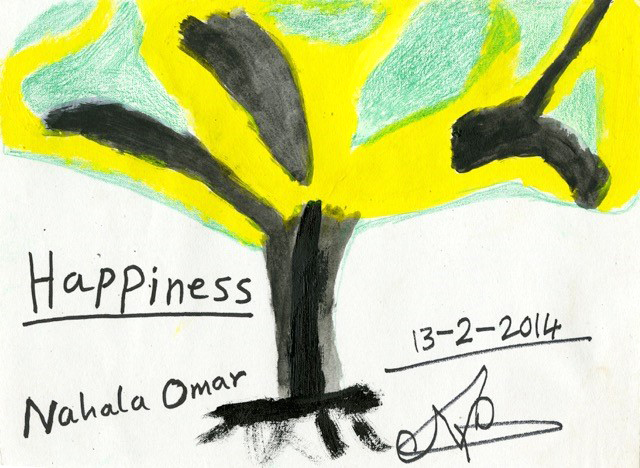 You can't. The trip from Yida Refugee Camp in South Sudan to the rugged isolated wilderness of the Nuba Mountain in the southern part of Sudan is perilous and there are no roads. Planes do not come in and out of the Nuba as it has been declared a 'no fly zone'.
So there will be no young graduates or students from the Nuba Mountain at an exhibition of their work, which is being hosted by the Institute of Sisters of Mercy of Australia and Papua New Guinea and Australian Catholic University at the University's Gallery, 26 Brunswick Street, Fitzroy from 29 September – 2 October, 2015.
Instead, people will walk into a gallery-created wilderness setting and immerse themselves in the paintings and the words of the young teachers and students which make up the exhibition, "Life without hope cannot be" (Tisso) Defying genocide: Nuba and Sudan. The art and stories speak eloquently of their faith, gratitude, resilience and hope as they struggle for liberation, dignity and education. The art and stories invite us to reflect on our lives of faith, gratitude, resilience and hope.
Kamal Abdurahaman, one of the Nuba people with work in the exhibition best sums up their opportunity to tell the outside world about their life. "In fact it was my first time to paint. When I looked at paintings I thought they were not done by human beings. I thought they just existed. I started to think that I can do like other people in other worlds. It was just that I had no chance from the beginning. As Nuba we are not considered as human beings by other people. Sometimes we are called insects or animals. This is why some of the children cannot believe that they can paint – just like me. Because we are not considered as human beings."
The art works and stories that make up the exhibition, "Life without hope cannot be" (Tisso) Defying genocide: Nuba and Sudan, came from creative arts classes Sr Nicole Rotaru offered as part of her ministry teaching the students. She hopes the exhibition will give Melbourne a glimpse of Nuba life.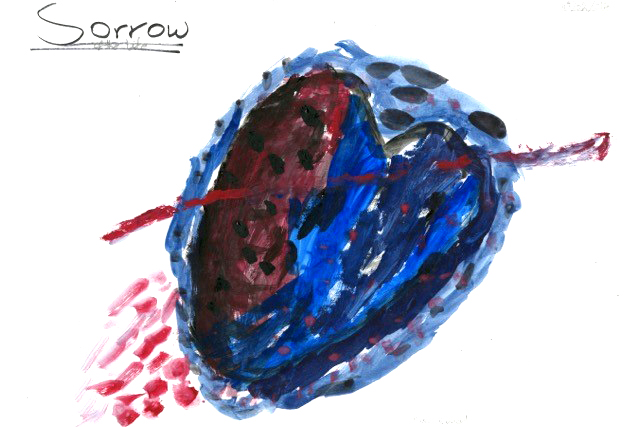 "The Nuba live in a wilderness that is isolated and most days bombs are dropped on different parts of the land. Every day people are killed or wounded. This exhibition is their voice and I hope that people will come and glimpse their faith, capacity and courage and in turn recognize their own faith, capacity and courage," Nicole said.
Nicole Rotaru works in the Nuba Mountain with another Mercy Sister, Cathy Solano, training young people to be school teachers. She said it was part of the mission of the Sisters of Mercy to be with the most marginalized and displaced people such as the Nuba people.
As part of the exhibition a calendar will be available, featuring the work of the Nuba people. During the exhibition's showing dates morning focus sessions will be held looking at Compassionate capacity in the face of trauma and adversity (for adults) and Commitment to the Gospel call: Justice, love and service (for students).
The exhibition will be launched on Tuesday 29 September 2015 – 5.30pm – 7.30pm at Australian Catholic University Gallery, 26 Brunswick St, Fitzroy. If you are interested in attending the launch or morning sessions or wanting more information about the focus sessions please contact Nicole on nicolerotaru0@gmail.com. An RSVP would be appreciated if you wish to attend the launch or a morning session.
Note:
Human Rights Watch, the not-for-profit organization, describes the war in the Nuba as follows:
Since June 2011, the Sudan Armed Forces (SAF) has been fighting the Sudan People's Liberation Army North (SPLA-N) in Southern Kordofan (Nuba) and Blue Nile states, a conflict in which it has carried out persistent indiscriminate bombings and abuses against civilians. Southern Kordofan and Blue Nile states border South Sudan, which gained independence in July 2011. Communities in both states were aligned with the southern rebels during Sudan's 22-year civil war. The SPLA-N has no air force.
Messages to: Nicole Rotaru rsm