Archived News Item
Nimpangi Tiddas and Djaambies (Hello my Sisters and Friends)
September 22, 2014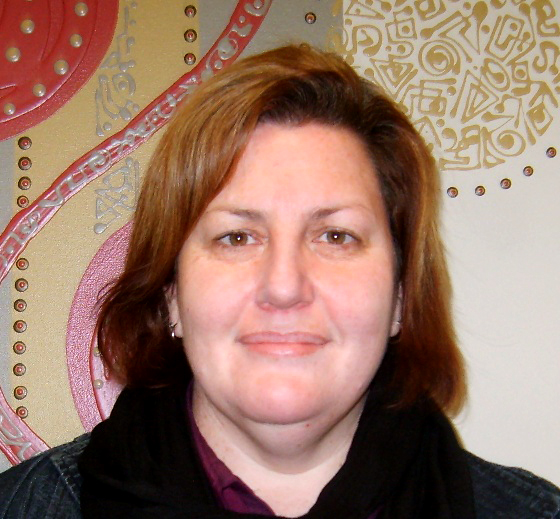 When I was first asked to write a reflection on my life, my current position and being a Mercy Associate, I had two initial thoughts…. "me, really?" and "are you sure you've got the correct Jeanette Morris?". It took about an hour for me to realise that this wasn't going to be just about my journey, it was a chance for me to acknowledge my ancestry and the people who have blest me with their presence and wisdom over the years. It has taken me many, many years to realise the extraordinariness of these moments and recognise that during these the times, I was actually meeting Jesus.
I was born in Darwin in 1967, in a year that proved to be significant for Australians in general, but particularly with Aboriginal people as it was also the year of the now famous Referendum. My parents had moved to the Northern Territory earlier that decade, both having been born and raised in Victoria. Their continued commitment to supporting the Aboriginal communities we lived helped shape my opinions and work practises in later life, as I believe they based this support on shared decision-making and empowerment.
Through my mother I am a proud Buanditj woman and also acknowledge my Celtic, Scandinavian and European ancestry. I credit my ancestors with providing me with what I hope is a valuable insight into humanity, a never-ending self-exploration of my spirituality, an incessant need to understand why and how things happen, and a somewhat offbeat sense of humour.
Due to my parents calling, I was fortunate to grow up within many towns and Aboriginal communities across Australia. I mainly attended Catholic primary schools which also helped influence my outlook on life. My parents encouraged us as "children of the world" to explore and experience as many cultures, cuisines and inter-faith encounters as we were comfortable with. After attending Loreto College, I commenced studying towards an education degree at Deakin University. Whilst taking a break from my studies, I was employed as a support officer at the Aboriginal Education Centre at the (then) University of Ballarat. In the mid-1990s I recommenced my tertiary studies whilst working at Australian Catholic University. It was during this time that my need for comprehending "why and how come?" was reawakened through theological studies and this led to an important and life-changing moment, when I had the privilege of becoming a Mercy Associate.
In 2002 I became the first Education Officer – Indigenous Education for the Catholic Education Office, Ballarat. It is a position that has allowed me to indulge several of my passions – engaging Aboriginal and Torres Strait Islander students in education and working with schools to help them recognise that Aboriginal and Torres Strait Islander cultures and histories have a vital role within the broader school curriculum. During my early years in this role, I also became a founding member of the Victorian Aboriginal Catholic Council and was privileged to be part of this group for several years.
Within my current role, I am blest to work with highly motivated and knowledgeable people within CEOB, schools and colleges, religious groups and community organisations. The influence of my upbringing, coupled with that of Catherine McAuley's charism, in no small way has shaped how I approach my support for students, their families and school communities. Catherine's invitation of sharing a comfortable cup of tea, an invitation that for me illustrates beautifully her core vision of fostering warm and caring relationships, has inspired me to look beyond what I think needs to happen, to instead listen to the young Aboriginal and Torres Strait Islander people I work with and encourage them to have a greater say in the decisions affecting their lives. It is only in this relational manner that I can effectively be part of their support system. Likewise, it is from within the interpersonal relationships I have with others, particularly with colleagues and groups like the Sisters of Mercy and the Mercy Associates that I find my greatest strength and most authentic support. The guidance and financial support provided by the Sisters of Mercy through avenues such as the Dorothy Griffin Bequest Fund has enabled Aboriginal and Torres Strait Islander students to continue their schooling within Catholic education. The appreciation shown by students and families for the Sisters' generosity of spirit is often only revealed to me but I always relay their gratitude and thoughts back.
As I mentioned earlier, one of the highlights of my role is not just supporting Aboriginal and Torres Strait Islander students, but also being blest in getting to know them. My work with Catholic Education Ballarat has provided me with a number of opportunities to develop relationships with them. One of note is the Worlds of Work Program.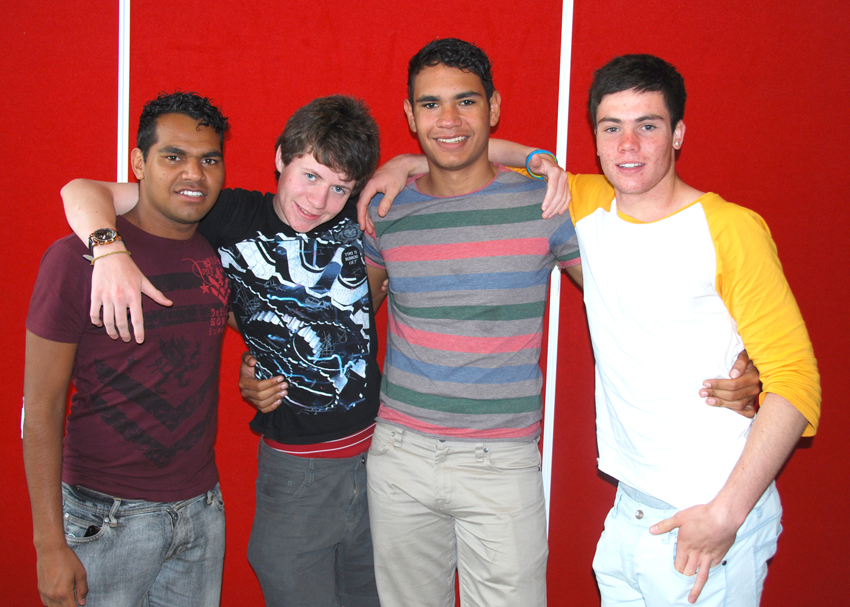 Since 2010, each year the four Victorian Catholic Dioceses have offered twenty to thirty Year 10 Aboriginal and Torres Strait Islander students a chance to participate in the Worlds of Work (WOW) Program. The WOW Program aims to provide an opportunity for these students to explore possible pathways and to achieve their future aspirations. The students are encouraged over the week-long residential to work towards the following outcomes: understanding what success in work and life means, appreciating the strength of team work and growth through personal and cultural identity. Each year former and current Ballarat Diocesan WOW students are invited to several dinners and smaller gatherings to continue to their journey and to support the new intake of WOW participants. I find this work very fulfilling and enhanced by my Mercy vision.
Finally, I would like to dedicate this reflection of my life to my mother, Elaine Zibbiah Morris (née Rickard), who left this world far too early and our lives far too empty. I would like to finish by including part of a thank you message I wrote to schools and communities after the passing of my mother in March this year – I believe her character and values tell their own tale and thus, tell part of my own story….
"….my mother would have been extremely pleased to know that I am surrounded by people such as you, especially during this time. My mother was a strong Buanditj woman who raised six children, met some terrifying situations head on and celebrated/commiserated with her family depending on the outcome. I live in hope of emulating her graciousness, her strength of character and her joy of life."
Peace to all, Jeanette
Messages to: Jeanette Morris
E. jmorris@ceoballarat.catholic.edu.au
Photo: Students who were participants at the 2012 Worlds of Work Program for Aboriginal and Torres Strait Islander students.