Archived News Item
New role focuses on developing partnerships
November 18, 2009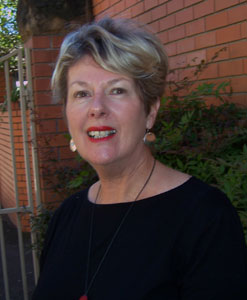 After almost 17 years as Director of Development at Monte Sant' Angelo Mercy College, North Sydney, Margaret Coulter (pictured right) felt she needed a change. So when she was offered the new role of Development Officer at Mercy Works Inc., it seemed perfect.
"It was still in marketing and fundraising, but very different from my work at the College," says Margaret.
"Here was a chance to help, albeit in a small way, people who are really disadvantaged. Best of all, I would still be working for the Sisters of Mercy."
Since June, Margaret has been working in a part-time capacity at the Mercy National Office in Sydney, establishing her role and creating a strategic plan for the agency's marketing and fundraising activities.
Margaret believes there are many worthwhile charities raising money to support disadvantaged communities around the world, but she is drawn to the philosophy and values of Mercy Works Inc.
"Our mandate is to support all people regardless of their religious, political or cultural beliefs," she explains.
"Through partner groups operating at the local level, Mercy Works Inc. is able to listen to local communities and collaborate with them to create sustainable solutions to poverty and injustice. Throughout this process our aim is help people to find the key to their independence.
"Mercy Works Inc. receives applications for many worthwhile projects every year but our funds only go so far. Every donation, small or large, is important to us, and can make a real difference."
Margaret is urging people to consider making a donation by completing the tear-off coupon at the back of The Bilum. All gifts to overseas projects are tax-deductible.
"We thank you in advance for any gift that you are able to make," says Margaret.